Hip Ho Chi Minh
Once the most freewheeling city in Asia, a few decades after the war, former Saigon is soaring once again. With scores of chic clubs, new hotels, a vibrant arts scene, booming economy and some of the world's best cuisine, Ho Chi Minh is hip.
By Ron Gluckman /Ho Chi Minh, Vietnam
---
GRAPHIC ARTIST THORIN CAGLE used to lead a double life in Ho Chi Minh City. By day, he created computer graphics for some of the world's big game companies. At night, he ran Lost In Saigon, the city's top backpacker bar.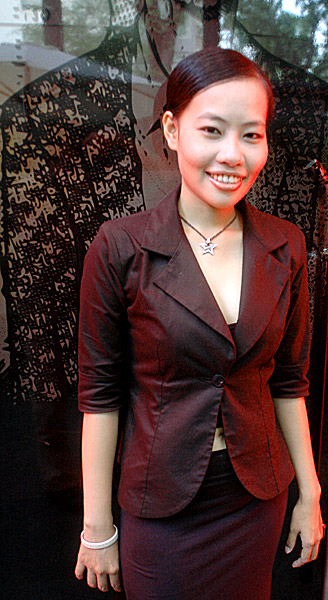 Retired from computer gaming, his creative juices now flow into Lush, a music club with colorful floor-to-ceiling cartoon murals that he opened last summer. Lush instantly became one of the city's prime nightspots, but with torrid competition. As Cagle moved upscale, so did much of Ho Chi Minh City.
Once among the wildest cities in Asia, former Saigon has led a more sedate life in recent decades. That has changed in a hurry lately with scores of new bars, boutiques and bistros putting this Vietnamese city on tourist maps.
"For a long time, Vietnam was a backpacker destination ," notes Jan Peter Van Der Ree, general manager of the Park Hyatt Saigon, which made a huge splash with its opening in the second half of 2005. "In many ways, Vietnam is a new place."
The past year has been a watershed, not only due to scene-setting openings like Lush and the Park Hyatt. In the spring, a slate of young Vietnamese politicians took office, pushing further reforms. The economy, meanwhile, is booming, and a recent trade deal with America clears entry to the World Trade Organization.
Tourism is skyrocketing. Visitors should top five million this year, up nearly 50 percent over 2005.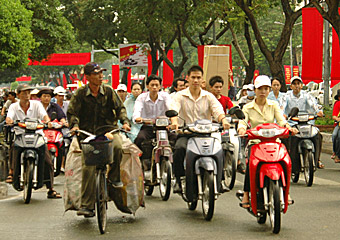 "Vietnam is emerging as something fresh and interesting," says Kim Powley, general manager of the Sheraton Saigon Hotel and Towers.
In the process, HCM City is increasingly seen as the Hip, Chic, Modern City. Besides Lush, club-hoppers can bounce between venerable favorites like Q Bar, and newcomers like Mojo or Qing, a sleek drinking hole facing the Sheraton.
Dining is a delight around town, with scores of restaurants offering traditional Vietnamese, often fused with French flavoring.
One hot new eatery is Nam Phan, where tables surround ponds, and servings like bamboo shoot salad, beef in lemongrass, or spicy fish with Hoi On noodles please the palate.
Yet the options are endless, including tapas at the new Pacharan opposite the Park Hyatt.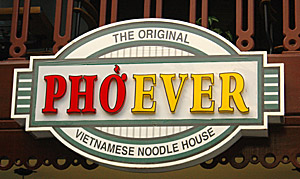 While much of Ho Chi Minh's renewed vitality results from a spate of hip new sites, the main appeal to most tourists is the blend of old and new.
"There are a lot of ghosts here," admits Stephen O'Grady, general manager of the Caravelle Hotel. Seated at the hotel's signature Saigon Saigon, he could be referring to the bar or hotel, the view over the city or any number of distinguished guests. Over the years, the Caravelle has seen them all.
Saigon Saigon sits on the 10th floor of this resplendent art deco hotel, once the roof of the tallest building in town. That was when it opened in 1959, a definite advantage --- until the Vietnam War, when forces used to sight mortars on the hotel signs. "This hotel is steeped in marvelous history," O'Grady notes.
But the Caravelle has also been spruced up, with a new casino and Qi spa. All around Ho Chi Minh's stately Opera House, many legendary hotels have done likewise.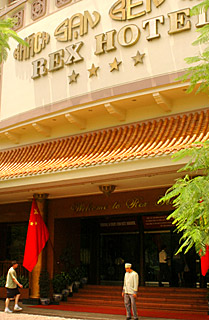 Few cities in Asia, or anywhere, can match the glory of these colonial edifices – the Continental, Rex, Majestic. Together with antique-laden lodges like Tiger Club, they evoke images of Indochine in the early decades of last century.
Ho Chi Minh's history is a distinct edge, and much of the old epoch survives. Yet this is also a young city on the move. After decades of isolation, local entrepreneurs have evolved their own distinctive style. In a modern age of so much mimicry, it's a refreshing alternative to the monotony of Globalization.
Ho Chi Minh goes its own way. Hence, instead of the usual profusion of Burger Kings and KFCs, visitors here are welcomed to a host of homegrown outlets like Highland Coffee, which showcases beans from the world's fastest-growing coffee producer, and Pho 24. The latter is a stylish food chain celebrating the national dish, teaming bowls of Pho noodles with tons of spicy condiments.
Another popular new favorite is Wrap and Roll which, as the name suggests, applauds the local appetite for small, succulent dishes tucked into a wide variety of pastries, crackers and breads.
Shopping, too, is sizzling in Ho Chi Minh City, long famed for its paintings and lacquer. The 90-year-old Ben Thanh Market, behind the colonial clock tower, is a wonderland for crafts, trinkets and just about everything else. Trendy boutiques like Saigon Kitsch abound in the area around Ton That Thiep.
"Ho Chi Minh has grown up in a hurry," marvels Cagle at Lush. "This place has always had potential. Now, it's ripe."

---
Ron Gluckman is an American reporter who is based in Bangkok, who roams around Asia for a number of publications, such as Centurion, a publication for American Express cardholders, which ran this story in late 2006.
All pictures by Ron Gluckman
Click here, for an updated story on hip, Ho Chi Minh City
---
To return to the opening page and index

push here
---