Ron Gluckman's Reporting Pages
---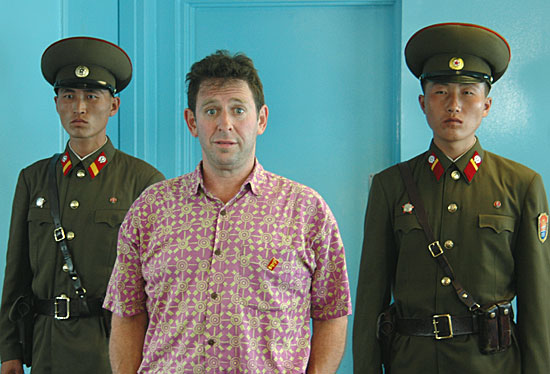 Ron Gluckman is an American journalist who has been roaming widely around Asia since 1991. After working for a decade at daily newspapers in the USA, Ron spent most of the 1990s in Hong Kong, roaming around the region for various international publications.
He focused more on China while based in Beijing from 2000-2004. He next moved to Bangkok, and from mid-2005 until mid-2009, divided his time between Thailand and Phnom Penh, Cambodia. He was based in Beijing from mid-2009 until the beginning of 2013. He is now based in Bangkok.
Articles on this site appeared in varying form (generally with better photos; except as noted, these are Ron's snaps) in such periodicals as Time, Forbes, Fortune, CNN Traveler, Travel + Leisure, Newsweek, Discovery, Departures, Town and Country, Popular Science, Geo, Geographical, Seed, Foreign Policy, the Wall Street Journal, New York Times, Washington Post, San Francisco Chronicle and Examiner, Sydney Morning Herald, South China Morning Post, Toronto Globe and Mail, USA Today, Dwell, Tokyo Journal, Los Angeles Weekly, Mother Jones, Dwell, Far Eastern Economic Review, Asiaweek, Asia Magazine, Asia, Inc., Winds, Business Traveller, Budget Travel, Power, Winds, Prestige, Scanorama, Destinasian, Going Places, Good Weekend, Mode, Morning Calm, MSNBC, Volvo, Lexus, Cadillac, Sawasdee, Silk Road, Gulf Air, Four Seasons, Urban Land Institute, Centurion, Closer, Expression, Hotelier International and many others.
* Follow Ron Gluckman on Twitter @rongluckman
* Photo follow Ron on Instagram: gluckmania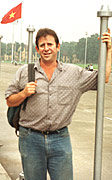 Your choice:

Surf using the index at left.
(If you have no index, click here to view in frame)

Check out my newest additions from around the region,
or my latest reports from China.
Look over the most popular stories.


Get free email notice of new postings (below).
Find out more about Ron Gluckman

Email Ron
*** Note: Subscribing above means you will get an email notice whenever I update my site. You can unsubscribe automatically at any time, but you cannot get specific updates for one topic.
Always surf Ron at www.gluckman.com, my fastest and most regularly updated website.
All contents (unless noted) are the property of Ron Gluckman, protected by international copyright laws and cannot be reproduced except with the permission of Ron Gluckman
All pictures, unless otherwise credited, by Ron Gluckman
Ron in Panmunjom, North Korea, by guide-minder, Mr Kim;
Vietnam 2000 (bottom left) by Ira Chaplain