Bangkok's Chao Phraya River added to list of world's most threatened places
World Monuments Fund lists Chao Phraya amid opposition to development plans
RON GLUCKMAN, Contributing writer
Nikkei Asian Review
https://asia.nikkei.com/Life-Arts/Life/Concerns-voiced-about-Bangkok-s-River-of-King
BANGKOK — For a broad spectrum of residents, planners and friends of Bangkok's Chao Phraya river, there has been a tidal wave of relief in the battle to protect the famed "River of Kings." On Oct. 16, the World Monuments Fund added the waterway to its watchlist of two dozen of the world's most threatened places.
The listing is mainly of strategic value, as the New York-based nonprofit organization has no authority over the river or its development. But the group's warning focuses global attention on the Thai government's contentious plans to build massive concrete walkways along the river. Critics say the development would destroy local communities along the river and alter the scenic attractions of riverside hotels, ancient temples and other top Thailand tourist attractions.
"This puts the issue on the global stage," said WMF President and Chief Executive Joshua David, who hopes the listing sparks a reappraisal of the controversial redevelopment scheme. "It provides a fresh push from the international community," said Yossapon Boonsom, head of Friends of the River, a local opposition group that has threatened legal action to try to halt what it has termed the "Highway in the Water."
Duangrit Bunnag, a prominent Thai architect behind several popular projects on both sides of the river, said the listing should spur more inclusive planning, perhaps in partnership with the WMF. Since launching in 1996, the fund has listed over 800 sites worldwide. Many received stewardship in projects mounted by WMF, in cooperation with various funding agencies. "This may be more than just hope," said Duangrit, "but help too."
The Thai government's proposal to construct an elevated waterway on both sides of the river, stretching as long as 57km, would add piers, museums and other attractions. Exact plans have not been revealed, but the Bangkok Metropolitan Administration and other officials have described a 10 to 20-meter wide walkway on pilings, narrowing the already congested river. The first phase targets a 14km stretch along the most visited part of the river; construction started in July with demolition of several local homes.
Government officials were not available for comment, as a year-long period of mourning for the late King Bhumibol Adulyadej drew to a close. However, a senior official countered criticism of the river project in a public statement.
Nutt Sri Sukontanan, director of public works in Bangkok, defended the plan to build walkways in the water, as much of the riverside land is privately owned. He conceded that this may take up 10% of the existing waterway, but said traffic flows were likely to improve with the removal of numerous illegal dams and encroachments. He added that studies were ongoing and potential impacts would be addressed.
Given the crucial role of tourism in Thailand's economy, many feel the listing will push the government to reconsider a project that critics say has been pushed through with little local consultation or transparency. Even with the opaque nature of political decision-making in Thailand — still ruled by a military junta that seized power in a 2014 coup — the 14 billion baht ($421 million) project stands out for its vast scope and lack of accountability.
Riverside renaissance
Over the centuries, Bangkok was intrinsically tied to the landmark qualities of a river rivaling the Nile. After the 18th century sacking of Ayutthaya in the Burmese-Siamese war, the capital was relocated to a safer stretch of the 372km-long Chao Phraya river — initially in Thonburi, to the west, then across to the eastern bank in what became Bangkok. Early European maps referred to it as Me Nam, meaning Mother of Water.
Thailand's economy has been sluggish in recent years, following a series of blows that included severe nationwide floods in 2011 and ongoing political turmoil. Yet real estate and tourism remain buoyant, and the Chao Phraya river has experienced a recent renaissance after decades of development in the Silom and Sukhumvit districts.
Several flashy projects have sprouted along the river in recent years, including Duangrit's popular Jam Factory — a group of revamped warehouses hosting restaurants and events — and the huge ICON Siam shopping complex. November brings the opening of Lhong 1919, an events space with several restaurants in old warehouses around a temple where some of the earliest Chinese immigrants landed in Thailand.
Meanwhile, old shophouses on the Bangkok side have been reborn as a hip district of boutique hotels, pubs, clubs and fine-dining restaurants. Some of Thailand's most famous hotels, like the historic Mandarin Oriental, are along the river, and Thai developer Country Group Development is adding Four Seasons and Capella hotels alongside high-end apartment blocks. The Country Group and Siam projects each involve over $1 billion in investment, and bank heavily on maintaining the traditional qualities of the river.
Heavy development prompted calls for better planning for the Chao Phraya, with community groups backing the kind of riverside promenade marking most waterways in global capitals. That was the goal of Bangkok River Partners, a group that in recent years has brought together the support of hotels, art galleries and environmental groups to form a community plan for the river.
Outside help
During a series of consultations and planning sessions, Bangkok River Partners sought the support of Friends of the High Line, a community group responsible for maintaining Manhattan's famed elevated greenway. The former railroad site has been hailed as a model of community planning in an ecological urban setting.
Joshua David, formerly head of High Line, came to speak at the first Bangkok River Exchange conference in 2015. The visit alerted him to the threat facing the river. For the fund's 2018 list of threatened places, more than 170 nominations were received from conservation and heritage groups, governments, and other concerned parties. These were reviewed by both WMF and outside experts who voted in favor of listing the Chao Phraya, he noted.
"This is a site that the whole world is interested in," David explained. "Our role is to work with local groups and stakeholders. We want to help them, empower them, provide guidance and support in achieving their goals."
Already, new hope is flowing among the river's supporters. "I see the way forward as mainly two possibilities," said Duangrit. "Either this will halt the development of this bad plan," or else, he added, a river promenade could be planned and built in partnership with the WMF, to ensure that the treasured River of Kings could be protected for the benefit of all.
From Nikkei Asian Review, November 7 2017
__________________________________________________________________________________________________________________
Secret Kingdom – far in northwestern Myanmar, in remote Rankine state are the remains of a spectacular ancient city that rivaled Bagan
By Ron Gluckman
Travel and Leisure (Southeast Asia edition) October 2017
Mrauk U Travel and Leisure Oct 2017
(photos by Jonathon Pozniak http://www.jonathanpozniak.com/)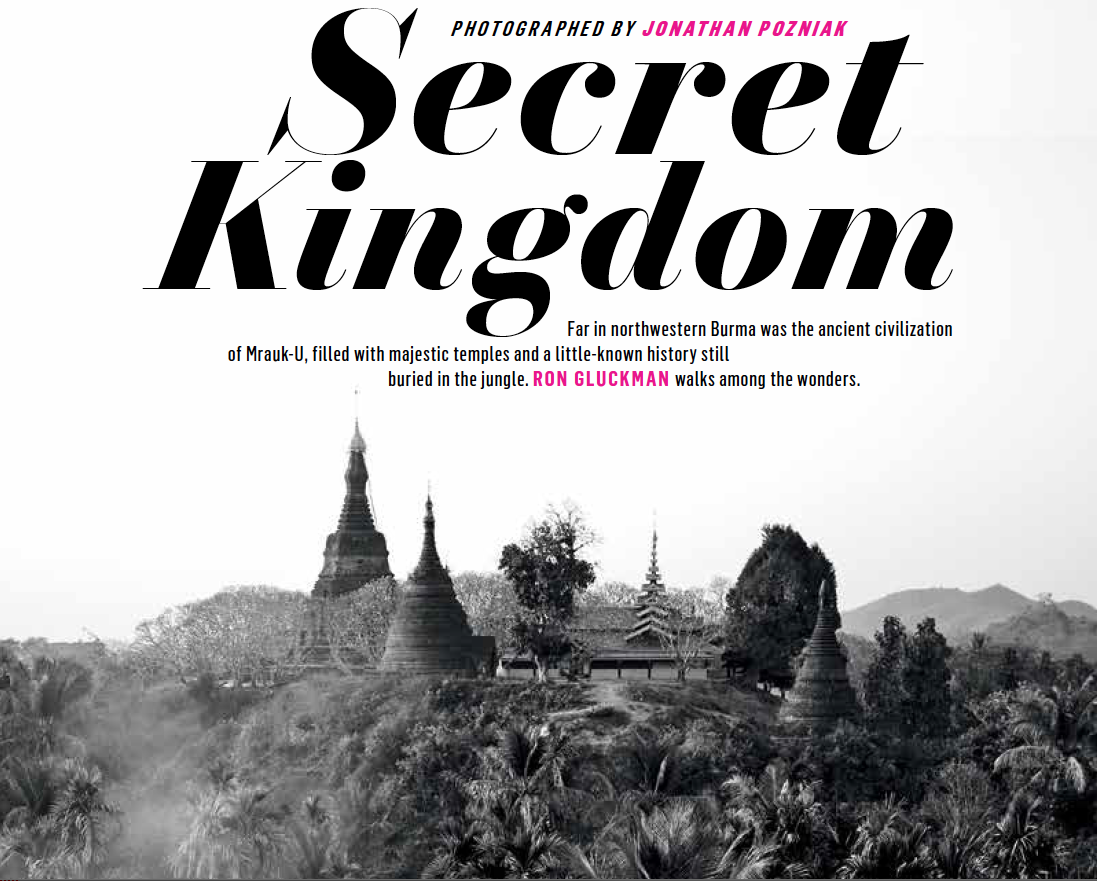 ________________________________________________________________________________________________________________
A Family Of Entrepreneurs Has Built KBZ Into a Finance Powerhouse In Myanmar
by Ron Gluckman
Yangon, Myanmar
Forbes Magazine, October 2017
https://www.forbes.com/sites/forbesasia/2017/10/04/a-family-of-entrepreneurs-has-built-kbz-into-a-finance-powerhouse-in-myanmar/#61cfe61755cb
When a husband-and-wife team took over KBZ Bank in remote northern Myanmar in 1996, it had all the trappings of a mom-and-pop operation. She was a local schoolteacher. He also had been a teacher, then he switched to tutoring before going into trading and mining. Today two of their daughters help run things, and it's still entirely owned by the family.
But looks can be deceiving. Aung Ko Win and wife Nan Than Htwe have built KBZ into by far the biggest bank and one of the largest companies in the country. KBZ Group boasts two airlines, Air KBZ and Myanmar Airways International, and holds stakes in the agriculture, real estate and tourism industries. The two sent the daughters overseas for management degrees and this year brought in a professional chief executive. They may raise money in a stock market listing to invest in new businesses at home and abroad.
Myanmar aspires to be Asia's next tiger economy, and to get there it's counting on companies such as KBZ to upgrade its skills and become internationally competitive. "We don't want to be the best bank in Myanmar," says second daughter Marlene Nang Kham Noung. "We want to be among the best in the world."
KBZ claims 40% of the country's bank deposits, and its deposits have exploded since the country opened up, growing at an average annual rate of 43% since 2012. Last year it became the first Myanmar bank to open officesin Thailand, Malaysia and Singapore, neighboring markets that are not only important for doing cross-border business but also for collecting remittances from millions of overseas workers. In March, KBZ announced a landmark deal with Sumitomo Mitsui Banking Corp. to expedite fund transfers in the U.S. A deal like that would have been unimaginable a few years ago, when strict U.S. sanctions against Myanmar were still in effect.
A majority-owned unit also controls roughly a third of the country's insurance market, and the annual growth in the premiums it collects tops 40%. It's the local front-runner in other financial services, too, such as credit cards. Across the empire, analysts praise KBZ's planning, management and smart investments. "They are definitely one of the most important companies in Myanmar," says a consultant in Yangon. "They are ahead of the curve on everything: human resources, recruiting, transparency and business practices. Others talk, but KBZ is really working to be the best."
The bank employs almost 20,000 people and notes that it's the country's biggest taxpayer: It paid nearly $25 million last year. Even so, the bank represents less than a fourth of KBZ's 80,000 workers. Privately held, the company doesn't disclose figures for revenue and profits.
Long groomed for the spotlight, Marlene, 26, and sister Nang Lang Kham, 29, are both executive directors of KBZ Group and deputy CEOs of KBZ Bank. They're regarded as two of the brightest lights in a wave of young Myanmar business leaders. Nang is in demand as a conference speaker, with foreign executives keen for insights into the country's business reboot. Marlene seems to be the deep thinker; she originally planned a career in the foreign service.
The pair exudes a bubbly, infectious energy. The upbeat impression is heightened by a tour of a KBZ office. With an incubator lab and walls sporting signs with bright, inspirational messages, it could be the home of a tech startup. The sisters buzz about investments in high-speed internet to connect the bank's branches and about creative digital-advertising campaigns targeting customers on mobile phones. They mention a tie-in with Viber, a popular voice-and-messaging service that uses the internet. The conversations seem ordinary, except that this is a country where cellphones and the internet were outlawed until not long ago.
In May, KBZ won praise for hiring an American banker, Mike DeNoma, as chief executive. He has extensive experience around Asia, including serving as CEO of Taiwan's Chinatrust Commercial Bank and expanding it to ten countries. "This is an amazing time for Myanmar," he says. "Where else in the world can you find a country where 30% of the people have electricity, 20% have a bank account, but 90% have smartphones?" He says KBZ will continue to modernize. "Within six months, you'll see a lot, like anywhere-anytime banking."
KBZ has managed to avoid being tainted by the corruption that's plagued Myanmar for decades (and by the current Rohingya refugee crisis). International organizations put the bank through meticulous vetting before signing on as a partner on various projects, and these groups heap praise on KBZ. "In terms of business operations they grade very high," says a senior official with a large international financier. "They can be aggressive, but they don't just chase wealth. They genuinely care about investing in the country, and its future, by supporting its upcoming entrepreneurs."
KBZ has focused on its human-resources department, working to make sure it treats employees well. It's also spending money on corporate social responsibility. Its Brighter Future Myanmar Foundation has financed water projects in the parents' home Shan State, independent advocacy films and the Yangon Photo Festival, controversial for highlighting uncensored photojournalism. In 2014, KBZ was ranked No. 1 for transparency by the Myanmar Centre for Responsible Business.
One of KBZ's first businesses was mining for rubies in Shan State. Mining in Myanmar is a murky industry marked by smuggling and payoffs to generals, and a report by London-based Global Witness in 2015 outlined the corruption. The group says KBZ was one of the only companies to cooperate with research for the expos?. The mine is still operational, according to a KBZ spokeswoman, but the focus is now on reforestation and modernization. "We are committed to responsible mining," she says. The KBZ website notes: "We are committed to meeting international norms and standards in all our business operations. We have zero-tolerance policies for bribery or facilitation payments."
Some of Nan's fellow teachers formed Kanbawza Bank in 1994 as a sort of credit union in the Shan State capital of Taunggyi. (KBZ is short for Kanbawza, a Pali word for the Shan region.) Aung's trading and mining business prospered , and two years later, he bought the banking operation. Aung (now 55) moved KBZ and his family to Yangon in the late 1990s, when there were only 4 branches. Now there are 485, and KBZ expects to reach 500 by the end of the year.
The family lived in the headquarters building–customers bustled in the branch at street level with offices above, while home was the top floor. "Nang always wanted to work in the bank," says Marlene. "But now we both are really involved." Adds Nang: "Banking is exciting, really one of the last frontiers here. We grew up in the bank. Even as kids, we were always there, greeting customers. We always felt a part of it."
Like many children of the elite in Myanmar, Nang and Marlene were sent to school overseas. Nang studied business administration and management at the National University of Singapore, then earned a master's degree in management at the University of Sydney. Marlene spent four years at Georgetown University's School of Foreign Service in Qatar before getting a master's degree in innovation, entrepreneurship and management from Imperial College Business School in London. (The youngest sister, Tracy Nang Mo Hom, 21, is training to be a doctor.)
The sisters praise their parents' acumen in building the business. Their mother, 60, the vice chairman, is described as the ultimate bean counter and has the final say on all financing. "Dad is very progressive," notes Nang. "He knows more about Facebook than us, and he's not on Facebook!" Instead, she says, he spends lots of time in Myanmar's original information highway–tea shops. "He goes and listens to everyone."
The first candidate for a listing among the company's many businesses might be insurance, the sisters acknowledge. But the options are numerous, and KBZ holds many cards. "Our dad is the strategist," says Nang. "In any business you have to have a plan. Even when we were very young, they had a plan."
______________________________________________________________________
Hong Kong wonder woman Sonia Cheng revamps family's New World properties into red-hot luxury chain Rosewood
By Ron Gluckman
Forbes cover story
August 2017
https://www.forbes.com/sites/forbesasia/2017/07/26/hong-kong-homecoming-sonia-cheng-opens-new-world-hotels-for-the-family-empire/#1a20b7ab64a1
When it comes to luxury hotels, Hong Kongers can be a bit blasé. Most of the glitzy global brands are represented, and opulent new openings occur regularly. So the buzz over the arrival of a new brand that's more than a year away seems surprising. All the more so because the brand, Rosewood Hotels & Resorts, has little visibility in Asia, with just a single hotel in Beijing.
Much of Asia may be unfamiliar with Rosewood, but Hong Kong is already enamored of the upscale hotel group. "I'm a total fan of Rosewood, and everybody in Hong Kong cannot wait to have our own," says Goodwin Gaw, a major hotel owner and investor. "Rosewood is like a Four Seasons for Millennials. It's really connected to young travelers, especially Asian."
Hong Kong hotel-and-property company New World Development bought U.S.-based Rosewood in 2011, and in the third quarter of next year it expects to finally open the chain's first Hong Kong hotel. It knocked down the New World Centre on Salisbury Road in Tsim Sha Tsui overlooking the harbor and is putting up a 66-story tower with 398 hotel rooms and 199 long-term residences.
New World is part of Chow Tai Fook Enterprises, founded by Cheng Yu-tung, who died last September just after his 91st birthday and left a roughly $15 billion fortune. He had come from China as a teenager and his rags-to-riches tale began with his transformation of a Macau gold shop into Chow Tai Fook, one of the world's largest jewelry chains. Unlike many Hong Kong tycoons whose family dynasties end up hobbled by succession disputes, he carefully plotted his own transition. Son Henry Cheng took over and groomed his four children, Adrian, Sonia, Brian and Christopher, to run the family businesses.
Rosewood is the baby of 36-year-old Sonia, or rather, one of four babies. Hailed as a model Millennial, she's the chief executive and also a mother of three under the age of 5; her husband runs a restaurant company (see box, p. 18). Under her, Rosewood has become one of the world's fastest-growing luxury hotel brands. Among its prized properties are the historic Hôtel de Crillon, in Paris on the Place de la Concorde, which just reopened, and the Carlyle Hotel on Manhattan's Upper East Side. There are now 20 Rosewood hotels, but that number is set to double within a few years–in the pipeline are Guangzhou, Phuket, Phnom Penh and Hoi An, Vietnam, and a lavish tented villa encampment in Luang Prabang, Laos. In all, as the head of Rosewood Hotel Group, New World's hotel-management company, she oversees 57 hotels in 18 countries, under the Rosewood, New World and Pentahotel brands. New World owns many of these hotels, including the Rosewood Beijing and the Carlyle, and it will own the new Hong Kong hotel.
Cheng took over New World's hotel-management business in 2008, while still in her 20s. She says her plan all along was to create a new luxury tier aimed at well-heeled New Age travelers, but the Rosewood deal provided an unexpected path. "They had a wealth of knowledge and experience, and what they did over the last 30 years was amazing," she says. "But it was not so well marketed. Only a small audience knew about it."
Rosewood instantly catapulted New World into the top category of resorts. But merging two companies with different cultures, in Hong Kong and America, presented new challenges for this young CEO. "It was not easy at the beginning because you have to spend a lot of time reassuring the team members, showing what we want to do with the company, convincing them that this is a new chapter, [making sure] everyone is working toward one goal and one vision," she says.
Gaw, the chairman of Gaw Capital in Hong Kong, calls it "a brilliant move to buy Rosewood. It didn't have a good strategy for growth. She's handled this transition perfectly." Indeed, revenue and profits are growing. Rosewood says its gross operating revenue last year grew by around 10% over 2015, while gross operating profits increased nearly 20%. It forecasts another 6.2% bump in revenue and a 14% rise in profits this year. Privately held, it declined to disclose actual revenue and net profit figures.
It doesn't hurt to have a billionaire grandfather, but Cheng always aimed to earn her stripes. She worked at Warburg Pincus and Morgan Stanley in New York and Hong Kong doing real estate valuations after her education at St. Paul's Co-educational College in Hong Kong, boarding school in Connecticut and then Harvard. "I did a major in applied mathematics in economics. The reason I did that was no one else did it," she says, breaking into laughter while noting that many of her peers were majoring in economics or East Asian studies. "I like to be a little unconventional. I wanted something challenging, I didn't just want to go the easy route, and that's always been my life, always trying to find the challenging route."
She's often tapped to speak at conferences on the interests of affluent young travelers, but confesses a shyness of the spotlight. "I speak at the conferences to help promote the brand," she says. "When people label me as this star or something, this young woman CEO, I don't enjoy it. I don't think I deserve it–yet." She's also in demand to speak at schools and universities about women in the workplace and other topics, which she finds a better fit. "That I enjoy, because I hope my experience can inspire a lot of young students."
Much like Eloise, the girl who lived in New York's Plaza Hotel in a series of children's books and movies, Cheng was enchanted by hotels as a child. "My family was one of the first developers of luxury hotels in Hong Kong and in China," she says, "so I grew up surrounded by hotels." Indeed, she spent much of her childhood in hotels, including the Regent on the Tsim Sha Tsui waterfront, which is now the Intercontinental Hong Kong, and the New World Hotel across Salisbury Road, where the new Rosewood Hotel is being built. She recalls how she would have slumber parties in the hotels with her cousins.
But running hotels is different from staying in them. "It was overwhelming at first, because I didn't have the standard Cornell University hotel degree or 20 years of hotel experience," she says. "I did a crash course. I literally went from department to department to try to understand how everything works. I learned a lot in a very short period."
As she methodically spent two years visiting each hotel and talking to staff, she also mapped out her idea for a luxury brand appealing to travelers like herself. "The audience we are targeting is looking for a different experience," she says. "These are the affluent explorers, and they are looking for an adventure, a sense of surprise, of discovery. They don't want the expected anymore. We're delivering the unexpected."
The acquisition of Rosewood was a fortuitous break. It had a rich history, but a limited reach. It was founded in 1979 by Caroline Rose Hunt, herself a rich daughter (of early U.S. oil tycoon H. L. Hunt). Her first hotel was Rosewood Mansion on Turtle Creek in Dallas. The luxury brand spread across the U.S. and the Caribbean, commanding a loyal following, but its growth had plateaued and it was exploring its options.
Cheng wasn't looking to acquire a marquee brand, but one of the Rosewood owners the family knew suggested a meeting. Rosewood was never widely shopped around, and there was no bidding war. The deal was done quickly, and New World paid $225 million, a price some felt was inflated. Now many call it a bargain. "It was a great buy," says Bill Barnett, managing director of the Asia consultancy C9 Hotelworks. New World, he says, was positioned to unlock the value of Rosewood. "It was perfect timing."
Chief operating officer Symon Bridle, who came to Rosewood after 18 years with Shangri-la, another heralded Hong Kong hotel company, says: "The challenge is creating a brand identity and getting it right at the beginning." He concedes that Rosewood's exact formula for luxury "is hard to explain" but credits Cheng for offering a fresh perspective. She wants her hotels to be hip destinations in each city; so she focused on creating lively lobbies and facilities rich in local color. "She didn't come to this with a lot of baggage. She knew hotels, grew up in them, but she really brought a young mind-set to this. We're prepared to do things differently."
The payoff has been in both accolades and bookings. After opening in Beijing in 2014, Rosewood became not only the buzzy new place to bunk but also to be seen. "Sonia has a passion for hotels, and it shows," notes Gloria Chang, director of the Hong Kong office of Horwath HTL, an international hotel and tourism consultancy. "Rosewood really did a good job in Beijing. Everybody is looking forward to seeing Rosewood in Hong Kong."
see also, side stories, a chat on the New World legacy with Henry and Adrian Cheng https://www.forbes.com/sites/forbesasia/2017/07/26/hong-kong-a-father-and-son-chat-with-henry-and-adrian-cheng-of-new-world-development/#21d1352634d4
and Sonia Cheng's husband is a partner is high-end hospitality, https://www.forbes.com/sites/forbesasia/2017/07/26/next-tycoon-sonia-cheng-and-husband-paulo-pong-kin-yee-share-an-interest-in-business/#40f14cb47b3d
Photos by Virgile Simon Bertrand for Forbes
_________________________________________________________________________
 YAO MING Keeps taking it to the hoop
Superstar basketball player has become Hero of Philanthropy with school programs and lead role in social-environmental campaigns in China
PDF: Yao Ming Forbes cover July 2017 Yao Ming Forbes July 2017Yao Ming Forbes July 2017
Online link: https://www.forbes.com/sites/forbesasia/2017/06/28/back-in-china-basketball-legend-yao-ming-pursues-philanthropy/#1af51e63125f
A Star Returns Home
Despite fears that he would leave China behind, basketball legend Yao Ming always planned to come back and use his fame and fortune for philanthropy.
BY RON GLUCKMAN
Forbes, July 2017
Yao Ming seemed omnipresent in 2009. A superstar with the Houston Rockets, China's premier basketball player peered from hundreds of billboards across his hometown of Shanghai. But this was no game. His mission: saving sharks.
Shark's fin soup was long a popular splurge in China. Rising affluence put the delicacy on tables across the mainland, boosting kills to 70-100 million sharks annually. Many shark species were threatened with extinction.
Conservation groups sought to wean China from this deadly habit but without luck. Then Wildaid drafted Yao as the spokesman for its campaign. "Say no to shark's fin soup!" urged Yao, and China listened. Shark quickly dropped off menus. "It went down 60%, so that was pretty good," recalls Yao modestly. Others call it one of the most effective environmental campaigns ever.
A few years later, Yao turned to another crusade–the fight against the devastating ivory trade. Ivory carvings are dear to Chinese, encouraging the plunder of elephants. Although outlawed across Africa, poachers outgun park rangers, slaughtering animals indiscriminately.
Unable to halt the brutal harvest, animal-rights groups pressed for bans on trading ivory, with mixed results. As the trade moved underground, Yao again put his huge frame and bigger fame on the line, traveling to Africa. A documentary was made, and photos of the ginormous 7-foot, 6-inch star frolicking with a baby elephant went viral. "I believe it's important to get involved," he said. Wildlife groups believe that the campaign rapidly raised awareness of the issue and led the government to further restrict the market for ivory.
Chinese stars regularly figure in nationalist causes, but few had leveraged their celebrity to personally challenge society. And few are as celebrated as Yao, China's most famous athlete. Surveys say Yao, 36, is even more famous in China than Chairman Mao. A perennial All-Star, injuries curtailed his career in North America's National Basketball Association in 2011, but he remains intensely involved in sports in China. Returning to Shanghai, he bought the Sharks basketball team that he played for as a teen. In February, he was elected president of the Chinese Basketball Association.
The always-humble Yao has never sought the spotlight. So it's no surprise to find that his Yao Foundation is little-known–unless you are a poor kid in some Chinese backwater. Then, Yao not only fuels your hoop dreams, but he may be the sports saint providing your basketball court, shoes and sports training.
Working in remote areas of China, the foundation equips and trains children aged 13 and under. Volunteers are recruited from universities, trained as coaches and then sent to schools that often don't have any physical education program at all. Boys and girls join teams that compete for local and regional honors, culminating in a weekend of playoffs and all-star events featuring the biggest prize of all: a chance to meet and pose with the Gentle Giant. "Nobody could sleep last night," confided Ma Jing last year in Chengdu. A teacher in Panzhihua, in remote Sichuan Province, she came with the school team, 14 hours by train. Most had never seen a big city, and buzzed about visiting an amusement park. "They are excited about everything, but especially meeting Yao Ming. Me too!"
Stars come from the CBA and the NBA: last year it was George Hill of the Utah Jazz and in 2015, Golden State Warriors forward Draymond Green. "I'd do this anytime for Yao Ming," said Hill. "What Yao Ming is doing in China is awesome. He's really putting in the time to help his people, the kids, his country. Nobody else is doing anything like it."
Upon arrival, Yao was enveloped in a maelstrom of attention, handling it unlike almost any other superstar: patient, low-key, eternally cheerful. If he didn't tower over everyone in the gym, you might not notice him. Grabbing a chair, he shrunk down to semi-human size, but quickly bounced back on his feet, coaching his youth team as if an Olympics medal was on the line. And he displayed that legendary Yao humor. When one kid attempted a sideline three-point shot, he extended a gigantic arm, as if to block the ball. The crowd roared, and he cracked up in laughter.
Afterward came photo sessions; he tirelessly posed for hours. "Helping other people is good, the right thing to do," he said, noting that NBA community projects taught him how enriching it was to be personally involved. He described going to people's homes, with food, games or, in one case, a mattress. "I remember looking at that guy, in his eyes and seeing his reaction, how happy he was just to have a bed. It was so touching. That is very small for you but big for other people."
Thus planted the seed to make philanthropy an integral part of his life. He formed the Yao Ming Foundation and continued to work for other causes, such as the Special Olympics. "The reason I do it this way is I like to feel people. I believe in the power of example. I believe that making eye contact, face-to-face, heart-to-heart, is the only way that can really change things," he says, adding: "And, change yourself."
Yao's philanthropic journey involved many turns, but his path to basketball greatness seemed almost pre-ordained. His parents were both huge basketball stars: Yao Zhiyuan was a top center, standing 6 foot, 10 inches, while mother Fang Fengdi is 6 foot, 2 inches. Intense anticipation surrounded his upbringing. By the time he was 10 he topped 5 foot, 5 inches, and shifted to a special sports school.
Most incorrectly call him China's first basketball export. Actually, he was third in a wave of NBA-bound big men, but the biggest by far. The Dallas Mavericks drafted center Wang Zhizhi of the Bayi Rockets, and in 2001 he became the first Chinese player to suit up for an NBA game. Later that season Mengke Bateer played for the Denver Nuggets. A beefy Inner Mongolian, he often logged more fouls than minutes, and had a brief NBA career before returning to the CBA. But he's the only player from China with an NBA championship ring, won with the San Antonio Spurs in 2003.
In 2002 Houston drafted Yao No. 1, making him the first foreigner chosen with a top draft pick. He debuted amid tremendous expectation from Chinese fans, and skepticism from American commentators. Charles Barkley famously kissed a donkey's ass after betting that Yao would never score more than 19 points in any of his rookie-season games; he scored 20 in just his eighth game. Shaquille O'Neal, the dominant NBA big man, was dismissive to the point of racism. Yao was unrattled, responding with humility and humor. In his first game in Miami, Heat management distributed 8,000 fortune cookies, oddly stereotypical since they don't exist in China. Yao joked that he liked trying this American treat. O'Neal bullied Yao in their first meeting, but behind fervent Chinese balloting, Yao outpolled him in the All-Star voting, becoming the first rookie starter since 1995.
Yao averaged 19.2 points and 9.2 rebounds a game in his NBA career. His success not only buoyed basketball in China, but accelerated the globalization of the game. During his induction into the Hall of Fame last year, O'Neal helped him into his Hall of Fame jacket, and Yao cracked up the crowd with a good-natured jibe at fellow inductee Allen Iverson. That the event was taking place only now was another example of his character. NBA players must be retired for five years before the Hall considers them, but Yao qualified in 2012 because of his earlier play in China. He demurred, however, saying it was too early to think of joining such illustrious company.
Such was his style from the start. "He was so patient," recalls Peter Hessler, author of several bestselling books about China, including "River Town." As New Yorker magazine's China correspondent, he shadowed Yao that first season: "I can't imagine anyone being under such pressure and handling it so gracefully." Tim Noonan, a longtime sports columnist in Hong Kong, has followed Yao since he was a teen. "He's the real deal. He broke all the barriers, and handled it all so well," he says. "I've been around a lot of athletes, but he's more comfortable in his skin than any I've seen."
Yao's adjustment to America was astonishingly quick. He savored new foods, played video games, learned English and soaked up everything. Yet unlike many players who come to America, playing for colleges or basketball-focused academies and hoping to make it big in the U.S., Yao never lost sight of his goal of making a difference back home.
Since returning to China he's revamped the operation of the Shanghai Sharks, financially strapped when he bought the team in 2009. He's been an advocate for better training and wages, and for broadening the fan base, and many expect him to quickly scale up the CBA now that's he's president. He likens the league to the NBA decades ago, when some teams were insolvent and lacked a strong following. "It will take time," he says. "but I believe we have a good window now. The owners are mobilizing to make changes."
In Yao's time, players were poorly paid and lacked many perks. Games rarely attracted more than a few hundred fans when I first saw Yao play while based in China in 2000-2005. Gyms were decrepit and smoke-filled, and travel was long haul by bus. Players shared rooms, or bunked in dorms. Hessler recalls that Yao couldn't fit on a standard bed, so he pushed a cabinet alongside his bunk to support his lengthy frame. "He never complained."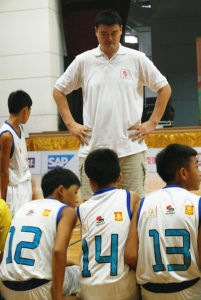 China made tremendous demands on Yao, which many think compounded his injuries and shortened his career. He kept an insane schedule, serving team and country. He missed his first pre-season with the Rockets to play for China in the 2002 World Championships, and rushed home after every season to play with the national team. Despite such dedication, he was hounded by officials and the public, who questioned his every move. Did Yao really need surgery before Beijing's 2008 Olympics? (He cut short his recovery to play, and did spectacularly.) He married Ye Li, a basketball star he met when he was 17–she was the only girl he ever dated. The birth of their daughter, Yao Qinlei, was a national obsession, but chat sites blazed over their decision to give birth in Houston.
The fear was rampant that Yao would abandon China for greater stardom and reward in the U.S. "I wouldn't have been surprised if he stayed in the U.S.–a lot of athletes would have," notes Hessler. "He could have stayed in the U.S., and continued going back and forth to China. That would have been the easy path."
But Yao had been planning his philanthropic future since his early days in the NBA. His inspiration was Dikembe Mutombo, another barrier-breaking big man, who also played for the Rockets. Mutombo has been a tireless force in his native Congo, building hospitals and providing scholarships. "Mutombo taught me about the entire idea, the philosophy, doing it on a different level," says Yao. "It's about management. That makes this more efficient. And efficiency allows us to help more people." In fact, he's studying management. Basketball sidetracked his education, so he's returned to school, taking night courses for his undergraduate degree. He plans to continue with an advanced degree in business and management.
His business interests involve myriad partnerships and endorsements. He has a sports management company, and the sports world celebrated his election as CBA president. Many see parallels to the role of David Stern, a sparkplug who helped take the NBA to new heights. Yao will be taking "the CBA from a SOE (state-owned enterprise), essentially privatizing Asia's largest and most important pro basketball league," notes Terry Rhoads, a former Nike China marketing executive and now co-owner of Shanghai-based Zou Sports. "Ultimately he will lift China basketball to new heights."
Yao's vision for China is long-term: nurturing a love of the game and slowly developing new generations of players. That's what he's been doing for six years. He launched his youth leagues in 47 schools in 2012. Last year he had programs in nearly 380, but reached thousands more children through a partnership with Hope Schools. "I don't pretend to know what it's like for these kids," says Yao, who spent weeks coaching to gain some insight. "I wasn't in a village. I grew up in a big city, Shanghai."
Sha Qiu Long, one of the stars of the tournament in Chengdu, came with the team from Panzhihua, near the Sichuan-Yunnan border. The smooth, 13-year-old forward, who averaged 29 points a game, praised the volunteer coach the foundation had sent to his school. "The coach was great. He taught me strategy, like how to run and stop." Teammate Ma Ruixue was one of two girls on the team. She had played basketball for years, although it wasn't really basketball before Yao helped the school. "We didn't know the rules or anything. We just ran around in circles. Then the coach came and we learned the right way." Added Yao after the games ended: "Seeing how this impacts children makes me happy. Sports can change people's lives."
Yao says he had been researching laws and planning to launch his foundation after the Olympics in Beijing in 2008. Then, an earthquake struck Sichuan Province, and Yao leapt into action. "I had already planned to do something for schools, but this just sped it up." His group began building schools, finishing 21 to date. "But I realized that building schools isn't what we do best," he says. "Basketball is our specialty."
Many believe that he's just getting started. "Yao has always embraced the role of "great power requires great responsibility'," says Rhoads. He watched Yao firsthand from the start, and sees unlimited upside. "The next ten to 20 years will further solidify his status as perhaps China's greatest sports leader."
NOTE – Above is an earlier edit, slightly longer than the version published (in the magazine and at  https://www.forbes.com/sites/forbesasia/2017/06/28/back-in-china-basketball-legend-yao-ming-pursues-philanthropy/#1af51e63125f)
See also a piece by Ron Gluckman on Yao Ming and his school basketball for the Wall Street Journal: https://www.gluckman.com/wp-content/uploads/2017/05/Yao-Ming-Wall-Street-Journal.pdf
+ a story on the NBA in China at https://www.gluckman.com/NBA.html
——————————————————————————————————————————————————————————-
HIPSTER MOVES ACROSS THE RIVER
Remember Bangkok uber-starchitect Duangrit Bunnag, who  created The Jam Factory, on the Thonburi side of the Chaophraya River, across from Bangkok  (wrote about him in Duangrit Bunnag — Hipster Nikkei Asian Review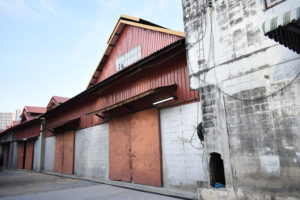 Now, Duangrit is back with the even bigger Warehouse 30, renovating a huge group of warehouses by the Portugese Embassy, in historic old Bangkok. My piece for the design special in Monocle Magazine.   Duangrit Bunnag Monacle May 2017
————————————————————————————————————————————————————————————–
Record-breaking $3.5 Billion Development in Bangkok
Charoen Sirivadhanabhakdi made his fortune with Thai Beverages and Chang Beer, but is also Bangkok's largest property developer. Now, he mounts his biggest project, and the largest in Thai history, One Bangkok, which promises to redefine the downtown.
In Forbes Magazine, for the Thai Rich List, or see attached: One Bangkok Forbes June 2017
---
Vivid Electrifies Sydney
Citywide spectacle makes iconic Opera House look like backdrop from acid-peak Pink Floyd
By Ron Gluckman
June 1, 2017 in the Wall Street Journal
Every community wants to boost tourism in the down time, usually winter months. Sydney not only created something unique from nothing, they utilized their iconic tourist assets in novel ways in creating the truly electrifying Vivid Sydney, an over three week carnival of art, ideas, music and mesmerizing light installation.s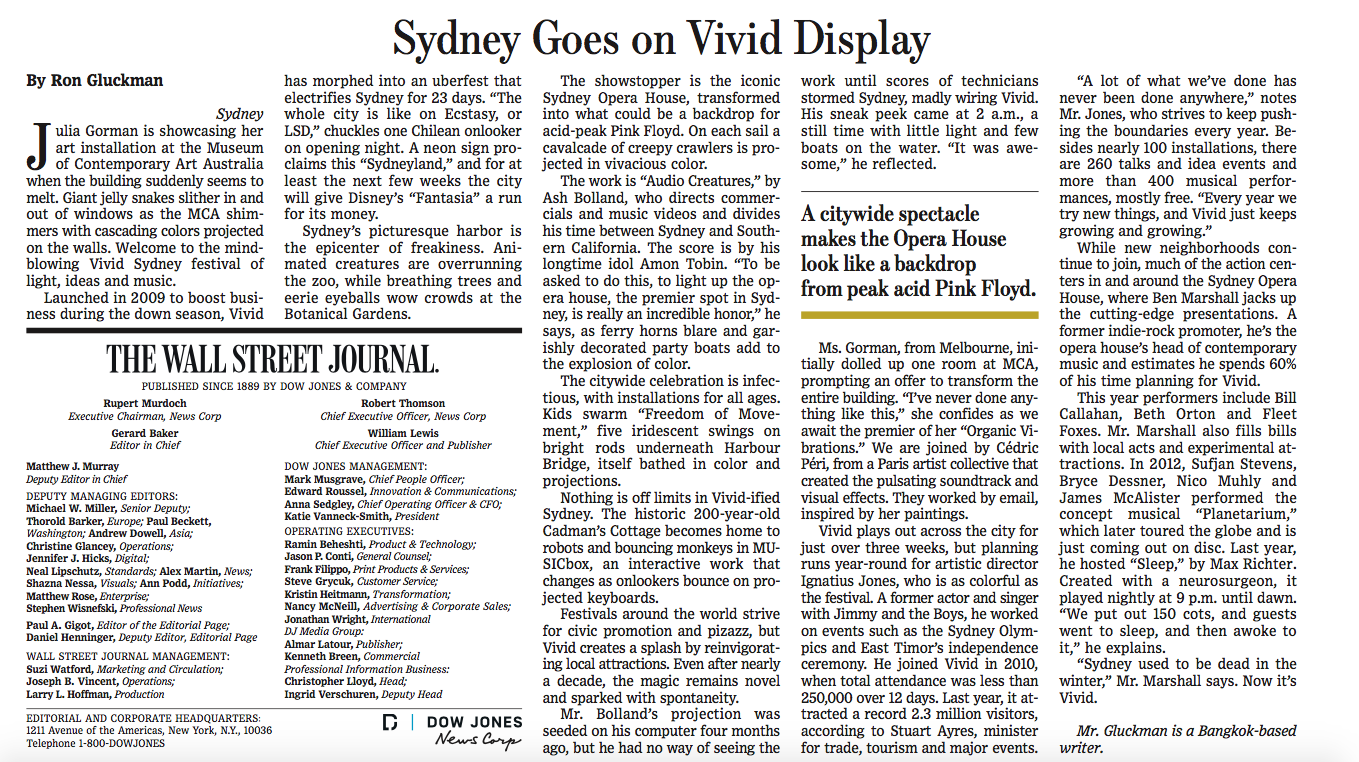 Note: Vivid continues through June 17, 2017. Definitely a must-see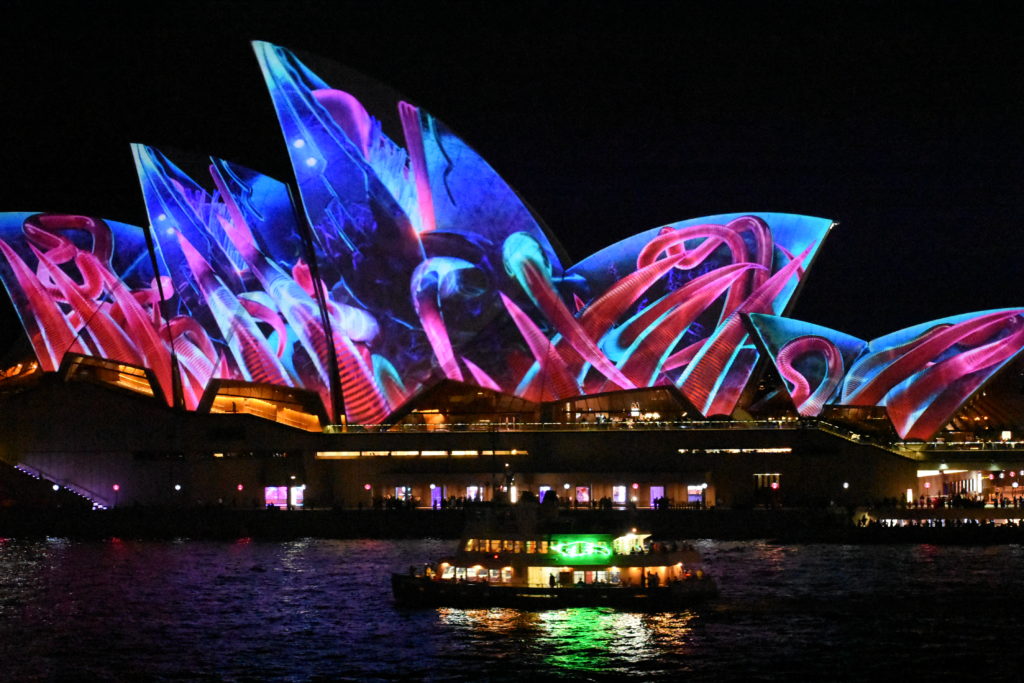 ---
Burma's Hopeful Pictures
In a country famous for censorship, a bold photo festival launched under the radar, has blossomed into an unusual display of controversy and openness.
from the Wall Street Journal
Yangon Photo Fest WSJ Mar 17 2017 cut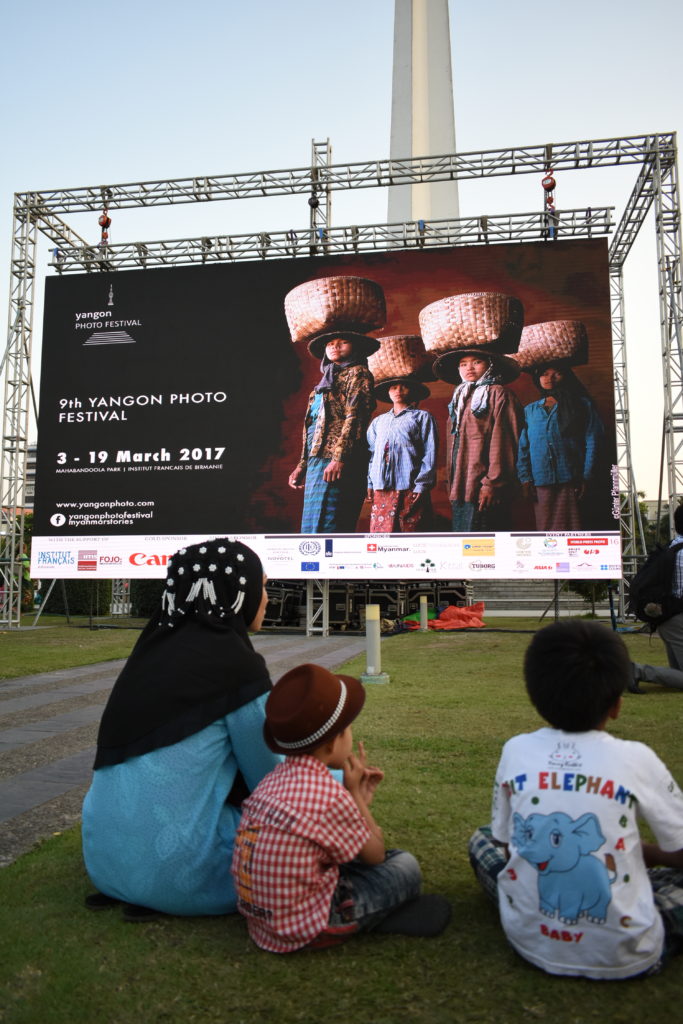 also see story on Yangon Photo Festival in Asia Times
http://www.atimes.com/article/myanmar-freedoms-show-photographs/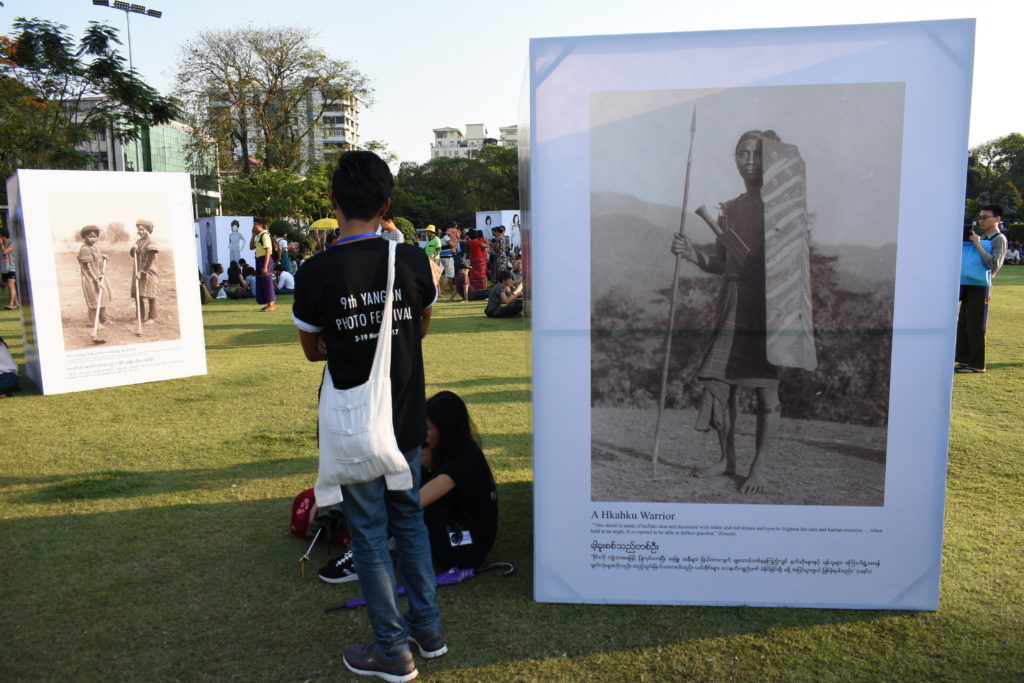 ————————————————————————————————————————————
HOUSE OF LUCIE
Photo center is first for Bangkok, model for Asia
From Travel + Leisure Magazine
House of Lucie T+L Feb 2017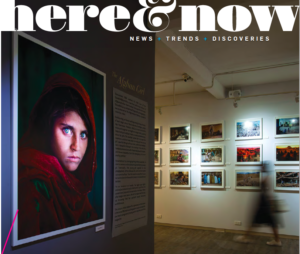 ————————————————————————————————————————————
HIPSTER ON THE RIVER
Bangkok architect Duangrit Bunnag designed many chic hotels and residences, but then he created The Jam Factory, turning a group of old warehouses in Thonburi into a mecca for new Thai Bohemians. Now, he's got many projects in the pipeline and is the hottest architect in Thailand.
Duangrit Bunnag — Hipster Nikkei Asian Review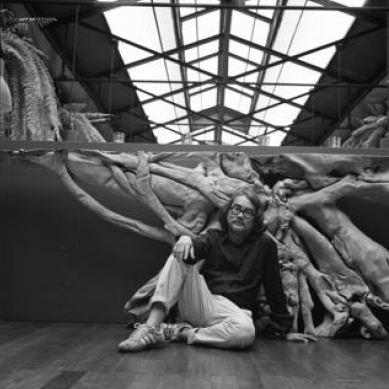 ---
The Silicon Valley of Surfing
Drawn by the waves at Bells Beach, a group of young surfers built businesses out of garages that became some of the biggest in Australia
In Forbes Magazine
Torquay Surfing Forbes Dec 2016
————————————————————————————————————————————
Even among colorful Australian entrepreneurs, Robert Oatley was a giant
Legacy feature on Oatley, owner of Hamilton Island, wine and coffee pioneer
Robert Oatley came from a family of Australian pioneers, and his amazing career followed in the same can-do spirit. A lifelong boating enthusiast, whose sailing crews captured an unrivalled 10 Sydney-Hobart race victories, he road wave after wave of entrepreneurial success – trading in coffee and cacao from Papua New Guinea before both boomed, cashing out and creating vineyards and markets for Australian wines, then cashing in again to take over Hamilton Island and build it into Australia's premium holiday destination. A look at the amazing career of Robert Oatley, and how his family is continuing the illustrious legacy. For Forbes magazine.
Oatley Australia Forbes Nov 2016
————————————————————————————————————————————
Even in Retirement, Yao Ming, Continues to Court Greatness
His calm, steady play and height earned him the nickname, Gentle Giant. But even after retirement, China's most famous sports figure remains a giant inspiration to a new generation, thanks to his tireless work for charity, the environment, and basketball.
For the Wall Street Journal
Yao Ming Wall Street Journal
Also – check back, coming in July, a big feature on Yao Ming in Forbes Magazine!