Nightmare in Mongolia
An odd opportunity to assemble bikes in the isolated land of Mongolia seemed like a dream come true, but the deal disintegrated like a cheap Chinese two-wheeler swerving along the rutted roads of post-Soviet capitalism
By Ron Gluckman / Ulan Bator, Mongolia
---
"B

RING US YOUR SKINS" READ AN OFFER that began appearing in Ulan Bator newspapers last spring. "We will give you bikes." It was an unconventional approach even for Mongolia, where the lack of hard currency has made bartering a way of life. But by then Healco Development Co. was desperate to sell its Mongolian-made bicycles.

Though unusual, the project seemed like a sure moneymaker when the British company's Hong Kong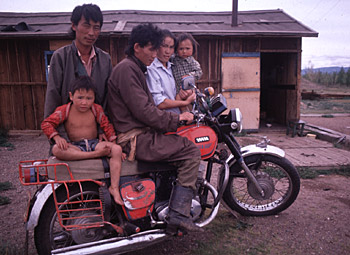 office first conceived it in 1991. "We expected the challenge," says Sunny Armstrong, general manager of Healco's Mongolian venture -- but not to this degree. With no profits in sight, Armstrong complains the project has been "one headache after another." How Healco's plans unraveled illustrates the perils that lie along the new frontier created by the dissolution of the Soviet Union.
The company initially wanted to assemble bikes in Mongolia for export to the former Soviet Union. It expected to save money on China's export fees by shipping partially assembled bikes from its Tianjin assembly plant to Mongolia, where wages are low and seven decades of Soviet patronage have created a literate, highly trained work force and well-equipped factories.
To satisfy Mongolian foreign investment laws, a local subsidiary was established, Healco Bicycle Co. Ulan Bator. Although Healco won't reveal how much it invested, Armstrong says the company installed $200,000 worth of equipment. Healco bought a vacant building at an old Russian Army base in Ulan Bator and hired 20 local employees. The assembly line was ready to roll in early 1992.
But no one anticipated the splintering of the Soviet empire last year, which created a mass of shipping snafus and confusion over orders. The Russian economy's collapse dealt another major blow to Healco's expected sales.
Meanwhile, Healco wasn't faring any better in the domestic market. Foreign companies in Mongolia must form joint ventures with local partners. Because the local currency is worthless outside Mongolia, many companies try to divide sales evenly between local sales and exports, which generate hard currency. That enables foreign partners to take their share of profits in hard currency, leaving the other half in Mongolia for the local partner. Knowing Mongolians have little cash of any kind, Healco offered to trade bikes for animal skins. To sell the animal skins, the company formed a joint venture with a Mongolian fur company.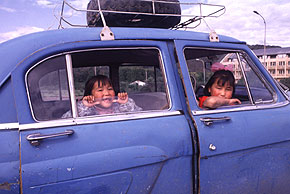 But Healco failed to foresee an obvious problem: Ulan Bator residents don't keep animal herds and therefore don't have skins to trade. Mongols in the countryside, where there are no roads, have animals but no need of bicycles. "So far the response is not good at all," Armstrong admits. At last count, Healco had assembled only 2,000 of the 30,000 bikes originally projected for the first year because of poor sales. Orders totaled no more than $30,000, Armstrong says.
Experienced foreigners would say Healco is getting off lightly in Mongolia, where tales of high-stakes horrors are more plentiful than happy endings. The fledgling democracy still lacks a commercial law code although it is reforming its foreign investment laws. It is not possible to sue in court, and a contract means nothing. "It's the Wild West here," says one American entrepreneur. "You just strap on your guns and go for it."
Nonetheless, Armstrong says Healco is not yet ready to turn back. The bicycle factory, he says, is "like a trial to help us learn the problems of setting up a business in Mongolia." In fact, Healco is exploring other options in Mongolia, including investing $10 million to start a shipping company with a local partner. "In Mongolia, everything is complicated," says Armstrong. "But we are committed to making it work."
---
Ron Gluckman is an American journalist based in Hong Kong, who travels widely around the Asian region for a variety of publications, including Asia, Inc., which ran this story in 1992. For additional reports by Ron Gluckman from Mongolia, please click on the Alternate Olympics or Selling Stock on the Steppes.
---
Return to main page/index
---