Page One - images of Asia - Pagina 1, beelden van Azie
I'm Stephane Moquette. I'm 10 years old and I live in The Hague, in the Netherlands.
In 1997, I visited Hong Kong and China. Here's what I saw:
Ik ben Stephane Moquette. Ik ben 10 jaar oud en ik woon in Den Haag, in Nederland.
In 1997 bezocht ik Hong Kong en China. En dit is wat ik zag:

Water buffalo being used to plow rice fields in Yangshuo, a really cool town along the Li River in southern China. The sheer rock formations have inspired poets and painters for centuries, and were seen in Oliver Stone's "Between Heaven and the Earth":
Een waterbuffel die gebruikt wordt om de rijstvelden te ploegen in Yangshuo, een leuk dorp aan de Li Rivier in Zuid China. De rots formaties daar zijn een inspiratie bron al eeuwen lang voor dichters en schilders en die kun je ook zien in de film van Oliver Stone: "Tussen Hemel en Aarde":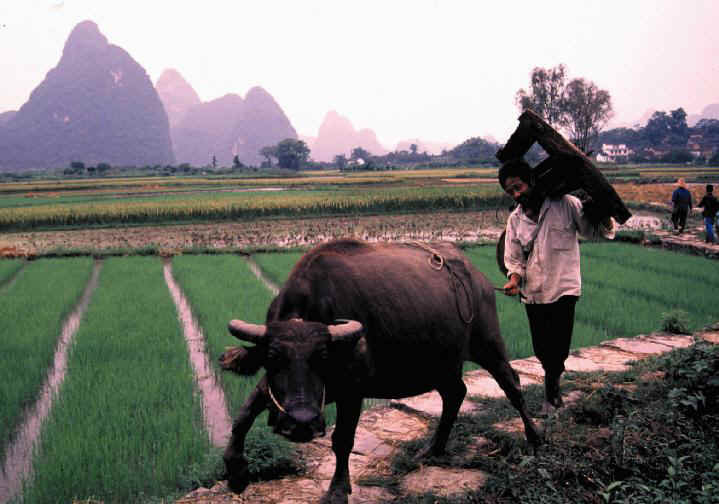 In nearby Guilin, there were lots of caves, and lakes where you could rent boats to row out to islands, like in this picture of me. Guilin also had great street markets, but you must BARGAIN!
In het nabijgelegen Guilin waren een hele hoop grotten en meren waar je een bootje kunt huren om naar de eilanden te roeien, zoals in deze foto van mij. Guilin heeft ook te gekke markten, maar daar moet je wel AFDINGEN!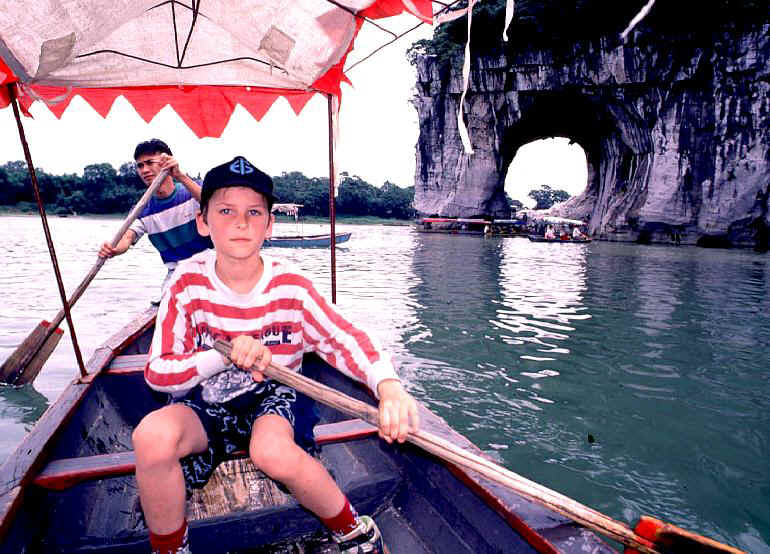 Turn to next page for some cool pictures of Hong Kong


Ga naar de volgende pagina voor een aantal mooie foto's van Hong Kong