Queen of the Hot Pot
He Yongzhi didn't invent hotpot, but she has sure perfected a formula of the spicy Sichuan dish. With 100 hotpot shops in China, and several overseas, she hopes to spice up fast food cuisine everywhere.
By Ron Gluckman/In Chongqing, China
---
HE YONGZHI IS THE HOTTEST restaurateur in Chongqing, which, as the home of China's spiciest dish, the hotpot, says a lot. Soon, she may be China's most successful, too.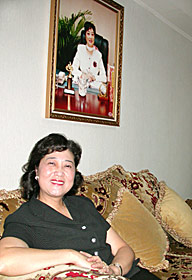 This hometown heroine didn't invent hotpot (although the city of Chongqing does claim that honor) but she certainly has brought this local specialty - a spicy treat featuring platters of meat and vegetables dipped in a vat of boiling oil mixed with garlic, chili and mind-numbing Sichuan peppers - to its pinnacle of popularity.
With over 130 restaurants across China, and several already open in the United States, she is clearly China's Hot Pot Queen.
Credited with several innovations, including sectioned hotpots - scorching sauce on one side and a milder blend on the other (popular both with families with skittish children, and Chinese with foreign friends) - He has even bigger aims with Chongqing's distinctive dish: she wants to conquer the world with her hotpots.
We caught up with her headquarters at Cygnet Plaza Hotel, built with profits from her eateries, to ask her about Chongqing's answer to KFC and MacDonald's.
How is business?:
"Business can vary a lot. Business is sometimes up, sometimes down, but mostly it's been up, and we are very optimistic about hotpot. The real important thing is our brand. That's known all over China and gives us great strength as a business. Our name, our reputation is our real advantage.
"Right now, we have 138 restaurants, including four in the United States (under the Red Corral Restaurant name, all around Seattle). We plan to expand greatly in coming years, with more restaurants in America, and also in Hong Kong and around Asia."
What is your strategy?
"I want to make everything grow. The market for hotpot could be huge. I want to make this industry bigger, as big as I can. I want to make hotpot into a famous food, like MacDonald's and Kentucky Fried Chicken, so you can find it all over China.
"The limit of expansion is really unknown. Look at the growth of MacDonald's and KFC. We could have thousands of restaurants, even more overseas.
"Our restaurants, Chongqing Xiao Ting e ba Yu Shi Fu (Chongqing Big Eating Place) are already famous throughout China. We plan to make them famous overseas, too. We know the market will start with Chinese and Asians. That is only natural."
But how will you export a hotpot, so steeped in Sichuanese flavor?
"We have been studying the market to develop our strategy, especially with growth overseas, which is much more complex. The price can go many ways. For hotpot, we could have a charge of 30 RMB (about $3.75) or so for special orders or like a buffet.
"For overseas, we want the same standard as in China, using the same special sauce. We will make this overseas, using local vegetables. We have already launched our fast food chain just recently. We have big plans and are helped because we already operate overseas. This gives us great knowledge of the market."
And will the taste be the same, as hot?
"For overseas, the food has to have variety. It can be hot or not hot. We want to sell not only to people who know and love hotpot, but those who are not familiar with the taste. Because the taste of hotpot is so special, we will have to try some different things.
"Of course, the best taste will be the authentic taste of hotpot, which is the original taste of Chongqing, which gave China and the world hotpot, as everyone knows. But we realize people overseas are not Chongqing people. We plan to make the taste flexible, so it can be hot or not so hot, depending on the local market."
What makes you think this will work?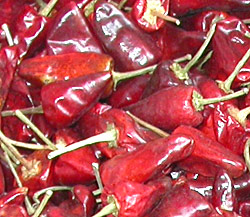 "We have shown our strong skill with our restaurants in China. We know how to make new products that work. Like we invented the concept of half-and-half hotpot, with one sauce that is hot and one that is not. Already Chinese can enjoy this with their foreign friends. We have many other ideas.
"I know that it is hard for Chinese local food to enter the overseas market, but we think we have the right skills and products to succeed. We already have a name, as I said, but also a style and a good brand. I am sure hotpot will succeed overseas. That is why we will only sell hotpot, no other food in our restaurants overseas."
What are your expectations for growth?
"In five years, I fully expect that we will have at least 200-500 restaurants, including in America and other overseas countries. This kind of hotpot that we have is very easy for the industry to understand and publicize. Our hotpot is special. We will have a patent for it so only our restaurants will have the same hotpot and business style. We will also protect our special recipes, so the competition cannot copy.
"There will be two distinct brands, our familiar style of Chongqing hotpot, and also my own brand of hotpot. Nobody can copy this. "
It all sounds ambitious:
"We realize this kind of business plan is rare for China. But it's not only our plans to develop business overseas. Even in China, this is very rare to have this strategy. There are very few businesses like this in China, that are food businesses and have grown so big.
"We realize this, and appreciate all the support that has helped our success, to grow so big. We also know how unusual this is for Chongqing, and how important to my home, where they call me the Queen of Hotpot. Chongqing also knows me as the inventor of the half-and-half hotpot and the Mother-and-child hotpot."
Do you see yourself as a role model for women in China?
"I have been very lucky in my business success, and have a wonderful partner, my husband (Liao Chang Guang). But we have worked hard for many, many years.
"I think this shows that in China, now more than ever, rewards come to those who have a good idea and work for it."
And your favorite food?
"Hotpot, of course! They say if you visit Chongqing and haven't tried hotpot, then you haven't really visited Chongqing. And if you haven't tried my hotpot, then you haven't tasted the favorite food, not just of myself, but Chongqing."
---
Ron Gluckman is an American reporter who has been roaming around Asia since 1991, when he was based in Hong Kong. Since 2000, he has been based in Beijing, covering China for a wide variety of publications including Silk Road, the inflight magazine of Dragon Airlines, which ran this story in December 2003
For a story on Sichuanese cuisine, see Into the Spicy Heartland of China
---
To return to the opening page and index

push here
---