Thailand stories



ASIAN ART TYCOON - Boonchai Bencharongkul became a billionaire in Thailand telecoms, but art was his true passion. So he built one of Asia's finest museums, and filled it with Southeast Asia's largest collection of modern art. Like Getty and Guggenheim, he's leaving behind a fine artistic legacy in Bangkok's Museum of Contemporary Art.


FROM SPY TO SILK SAVIOR - Jim Thompson's life was large and legendary, from his espionage activities in the early days of the Cold War, to his mysterious ending in Malaysia, where he vanished (or was assassinated).Like Gatsby, he hosted grand parties at his Bangkok estate, where he amassed a fabulous collection of art, now displayed in the wonderful Jim Thompson Museum. For all the intrigue and accomplishments of this amazing man, nothing was more important than how he helped


THAI COOKING KING - Meeting the world's most famous Thai chef is a bit of a surprise: his skin is pale, his accent Australian. Yet David Thompson received the first Michelin star for Thai cooking, and after a string of successes in Sydney and London, has continued to titillate taste buds with his brilliant Bangkok restaurant Nahm. Author of two acclaimed books on Thai cooking, his new venture is a string of eateries celebrating Asian street food.



RESPONSIBLE LUXURY - Six Senses has, throughout its short history, been renowned for insanely lofty levels of hospitality, superb design and serene properties that relax yet stimulate all of the senses. Another commendable aspect is the resort chain's high standards of corporate responsibility and genuine environmental consciousness. Nowhere is this more evident than at Yao Noi, a gorgeous getaway where one can unwind in harmony with the environment.


AZIAMENDI TO INIALA - A decade after being razed in Asia's devastating tsunami, entrepreneur Mark Weingard turned his Phuket beach house into a renowned 10-room resort, popular with jetsetters like the Kardashians. For Iniala's signature restaurant, he set his sights still higher, luring three-Michelin star Spanish chef Eneko Atxa to open the amazing Aziamendi.



THAILAND CENTRAL - One of Thailand's oldest and biggest companies, Central Group dominates retail with its luxury malls, and is a feisty competitor in everything from fast food and convenience markets to home goods and hotels. But new CEO Tos Chirathivat isn't content with making the family firm Thailand's richest, he leads a third generation of executives who want to take Central abroad and build a global company.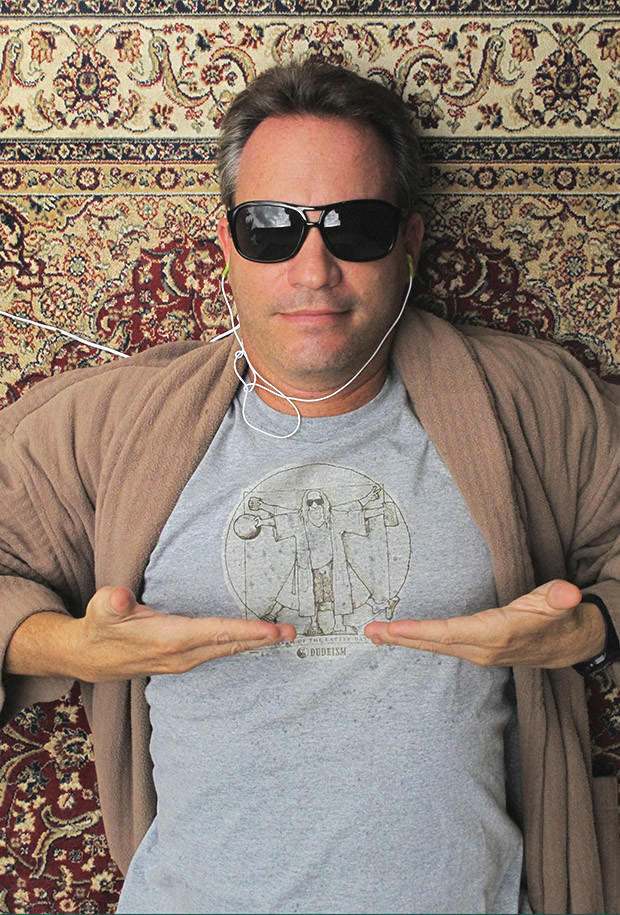 WHAT'S UP WITH DUDEISM? In Thailand, a self-style dude-ru has created an un-religion that has attracted thousands of dude-votees in a spin-off of the Coen Brother's cult classic "The Big Lebowski." Every year, worldwide celebrations mark the film's March release, with White Russians and bowling and bathrobes and bliss.



AMAZING EXPAT ENTREPRENEUR - A self-made millionaire as a teen in Thailand, American-born Bill Heinecke is now a billionaire and one of Asia's most successful entrepreneurs. His business interests run from retail and restaurants to his fast-growing Anantara resort chain. Now he's expanding to Australia, the Middle East and Africa - and still having a blast.


INSIDER INTERVIEW - With William Heinekce on building successful resort brand, and management style for Hotelier International.

BACK TO "THE BEACH" - Two decades after Leonardo diCaprio took the world on a junket looking for the island utopia, we return to Phuket and the nearby PPIslands, setting for much of the novel and film. Despite all the tourists and development, Phuket and the surroundings still offering plenty of reminders of why this was chosen for the ultimate beach paradise.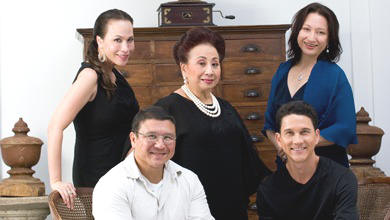 NEW LEGENDARY SIAM - One of Thailand's most famous families, with its quirky actors and celebrity musicians, returns to its roots and bets the bank on a lavish new Bangkok riverside getaway. Already topping all the luxury hotel hotlists, Forbes looks at the gigantic financial gambler, and how its revived the Sukosol Family legacy.
THE NEXT BEACH - Phuket is overrun, Samui is increasingly swamped. As lovers of sun and serenity keep seeking the next island in the sun, Koh Kood has emerged as a peaceful option, where no planes land, and a lack of car ferries means the masses give Thailand's fourth-largest island a pass. A guide to this new island getaway.

TATTOO YOU - Sak Yant, a graphically-stark tattoo style unique to a swatch of Southeast Asia (and beloved by stars like Angelina Jolie), is said by devotees to grant special spiritual powers. Filled with mysticism and ritual, the art form is explained in two excellent new books.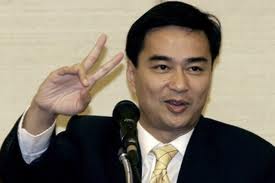 THAI RIDING HIGH - Prime Minister Abhisit Vejjajiva came to power in Thailand because of a coup, and has seen his rocky rule marred by violent street protests. Yet he says the time is right for a return to democracy, and that his party can win elections likely this summer. He talks to Ron Gluckman about censorship, Thaksin, Red Shirts, nuclear power and rock 'n' roll in an exclusive interview.

CLOSE ENCOUNTERS OF A BUDDHIST KIND - With millions of followers, and temples around the globe, Dhammakaya has become not only Thailand's biggest, but one of the world's largest and most flamboyant religious groups. Yet, despite mass ceremonies for a hundred thousand monks or more, at a gold-domed temple looking like a UFO, little is known of this temple, even in Thailand. An exclusive look inside Dhammakaya temple.

CHILLING IN SOUTHERN THAILAND - Looking as cool as a Finlandia martini, Aava resort is turning serene Khanom Bay into Thailand's newest beach hotspot. In the process, this stylish new resort is attracting many to a new stretch of southern Thailand.

GETTING STONED - Director Oliver Stone is back in great form with several controversial pictures this year included the heralded sequel to "Wall Street." In a series of exclusive interviews, he sounds off on Presidents Obama and Bush, America's policies in Latin America and Cuba, Buddhism and runaway greed, and more.

CAPITAL GETAWAY - Nestled in the Chao Phraya River, only 20 minutes from central Bangkok, is Bang Kra Jao, one of the world's largest and most surprising stretches of near wilderness; even most Thais have never visited. Western cities boast big central parks but none can claim such a large urban oasis, Bangkok's Great Green Lung.

BILL'S EXCELLENT ADVENTURE - From Asia's youngest self-made millionaire, American-turned-Thai magnate Bill Heinecke has matured as he built an empire that spans retail, resorts and restaurants. His business has taken some hits, particularly with the downturn in Thai tourism, but this upbeat entrepreneur just keeps finding new opportunities for expansion.

ELEPHANT POLO - Every year, in the North of Thailand, and in Nepal and Sri Lanka, a horde of massive mammals and riders face off in mock battles, wielding mallets, and wowing crowds. It's painfully slow, undeniably silly, and bears scant resemblance to sport, but it raises awareness and money for Asia's embattled elephants.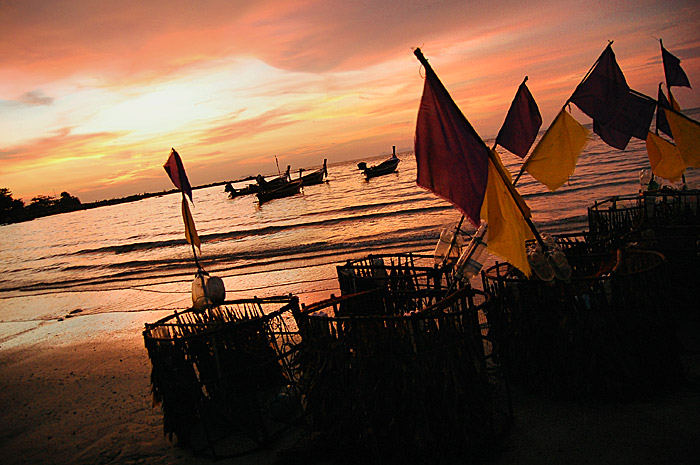 KO LANTA - Samui and Phuket get all the attention, and most of the tourists, leaving Ko Lanta, Thailand's third largest island in a sleepy, serene state, which isn't a bad thing. But, with the country' s largest Muslim population, vast rubber plantations and stunning beaches, Lanta's idyllic secret is slipping out.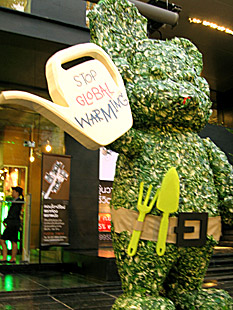 TRENDY THONG LO - In the north of Thailand's capital, a collection of cool bars, boutiques and restaurants, plus a unique style of minimalist design malls has lured all the local hipsters to what is increasingly renowned as one of Asia's hippest districts.

REMAKING MALLS SMALL - Most of the world's biggest shopping malls are under construction in Asia, where the byword seems to be the bigger, the glitzier, the better. But a new style of minimalist, well-designed mall has found success in Bangkok, and could redefine shopping across Asia.

NUCLEAR GLOW - Asia is buzzing about the potential of nuclear power, amidst concerns over global warming and energy security. Plans for numerous plants across Southeast Asia has led to a revival of the nuclear industry, and renewed protests from critics. Thailand is leading the way in the new nuclear charge.

MR CONDOM - Once one of the world's AIDS hotspots, Thailand turned a corner, taking safe sex into the bars and red-light districts of Asia's sin city. Much of the success is due to a string of restaurants, Cabbages and Condoms, and the tireless health education professional Mechai Viravaidya, Thailand's Mr Condom.

BEST OF BANGKOK - From riverfront restaurants, perfect for watching the boats and barges, to the most elegant hotels and nightclubs, Bangkok has a special buzz, and we've captured it all for Dwell Magazine in this special guide to the best of the city.

BANGKOK BREATHES EASIER - Once blighted by belching buses and thick smog, Bangkok cleaned up its act and air over recent decades. Cutting motorcycle emissions and adding an overhead subway helped Bangkok grow greener, and a model for the rest of Asia.

BUILDING A BETTER GARDEN OF EDEN - When Asian resorts seek plush landscaping, fantasy gardens that justify prices of $1000 per night and up (and up), Bill Bensely is the go-to guy. In demand from Bali to Bangkok, this Harvard-educated architect has gradually gravitated from the grounds to inside, now designing everything from resorts to palaces for royalty.

HEALTH TOURISM - As the cost of health care continues to soar out-of-sight in the West, plenty of patients are coming to Asia, where they can combine sun, sand and surgery, and save a bundle thanks to the booming industry of health tourism.

THE ULTIMATE ESCAPE - The TV series "Survivor" chose it for a season. Previously, it hosted a penal colony and blood-thirsty pirates. But nowadays, Ko Tarutao is a marine park with scores of islands offering some of the best nature in Asia. You can play Robinson Crusoe on this former Prison Island.

BANGKOK TATTOO - Lawyer-turned-author John Burdett raised the bar for Asian novels with his page-turning thriller, "Bangkok 8." Now, Asia's own version of John Grisham is back, with a sequel, "Bangkok Tattoo."

SPA-TACULAR GETAWAY - Sleepy Hua Hin, just a few hours down the coast from Bangkok, has long been overlooked by those seeking the next beach thing. But as new hotels rise along the gorgeous sand and top stars jet in for treatments, there is a new buzz about this sumptuous spa retreat.

NEXT BEACH THING? - Every holiday season, sun seekers swarm through Southeast Asia, towels and tanning lotion in hand, desperately seeking Shangri-la by the Sea. This year's discovery might not be the next Ko Samui-wannabe but a real throwback, Hua Hin, a Thai beach classic.

THE GREAT ESCAPE - Khao Sam Roi Yot, Thailand's first marine park, boasts incredible bird watching, caves for exploring and miles of untrammeled beach. Best of all, it's just a half day from Bangkok, but remains one of Thailand's best-kept secrets.

DIAMOND IN THE ROUGH - Nowadays tourists race past Phetchaburi, on the way to Hua Hin and better beaches down south. Yet this ancient city has amazing temples and perhaps the kitschiest park, a wonderland of gardens and castles that once was the swingiest spot in Southeast Asia.
REVIVAL IN STYLE - Even a royal beach occasionally needs a facelift. That's the indulgent idea behind Hua Hin's newest luxury hotels.
ON "THE BEACH" with Leonardo diCaprio, three different views:


Author Alex Garland explains his utopian novel.
Making the movie was no simple stroll on the sand, according to Trainspotting's Andrew MacDonald, producer of the Beach
They found the perfect beach upon serene Phi Phi Leh island, but the hip backpacker epic unleashed a storm of controversy, fan worship and hysteria upon The Beach. Read about it in Postcards From The Beach

GOLDEN TRIANGLE - Where have all the opium poppies gone in the infamous Golden Triangle? Easy, silk-screened on T-shirts for tourists, every last one. Formerly a no-man's land at the corners of Laos, Burma and Thailand, the Golden Triangle is now a hip-hopping tourist spot.

PAI RIVER - Along the Burma and Thailand border, the Karen rebels get all the attention, but the Padong tribe have traditionally had a habit of stretching out their Long Necks.
PATTAYA - Once a picturesque resort, the Grand Madame of Asian beach centers became a run-down smut-pit of sleazy sex tourism until rescue came from the unlikeliest of quarters - rich Russian tourists.

RIVER BOAT - Floating the Chao Praya River has been the gateway to Bangkok, and Asia, for scores of scribes over the years. Now, tourists can take the same trip, in spectacular style aboard a luxuriously outfitted rice boat.
PHOTOS: Leo from the wires; Sukosol family from Forbes; Boonchai Bencharongkul by Peter Charlesworth for Forbes, all the rest by Ron Gluckman