Latest Stories by Ron Gluckman

Here's the latest work from around the world by Ron Gluckman.
(Note, new China stories are filed separately in new stuff from China.)



ASIAN ART TYCOON - Boonchai Bencharongkul became a billionaire in Thailand telecoms, but art was his true passion. So he built one of Asia's finest museums, and filled it with Southeast Asia's largest collection of modern art. Like Getty and Guggenheim, he's leaving behind a fine artistic legacy in Bangkok's Museum of Contemporary Art.



SUPERSTAR START UP - In the cashed-up and clubby world of tech start-ups, Dave McClure is refreshingly honest and outrageously well spoken. He shocked the industry with the launch of 500 Startups, and its clear aim in incubating hundreds of new ventures, and achieved that faster than even McClure imagined. For Cadillac magazine, an intimate portrait of the Sith Lord of Startups.


FROM SPY TO SILK SAVIOR - Jim Thompson's life was large and legendary, from his espionage activities in the early days of the Cold War, to his mysterious ending in Malaysia, where he vanished (or was assassinated).Like Gatsby, he hosted grand parties at his Bangkok estate, where he amassed a fabulous collection of art, now displayed in the wonderful Jim Thompson Museum. For all the intrigue and accomplishments of this amazing man, nothing was more important than how he helped restore to glory Thailand's silk industry.



TOP OF THE WORLD - As skyscrapers soar ever higher into the heavens, morehigh-end hotels are being propelled into the stratosphere. Rooms have views that are literally out of this world, but the challenges for staff are equally lofty: from supplying penthouse suites with freshly laundered pillows to making certain that bread at breakfast is toasty even after traveling half a kilometer skyward from the kitchen. A tip-top tour in China at how it works at some of the world's highest hotels.


THAI COOKING KING - Meeting the world's most famous Thai chef is a bit of a surprise: his skin is pale, his accent Australian. Yet David Thompson received the first Michelin star for Thai cooking, and after a string of successes in Sydney and London, has continued to titillate taste buds with his brilliant Bangkok restaurant Nahm. Author of two acclaimed books on Thai cooking, his new venture is a string of eateries celebrating Asian street food.



RESPONSIBLE LUXURY - Six Senses has, throughout its short history, been renowned for insanely lofty levels of hospitality, superb design and serene properties that relax yet stimulate all of the senses. Another commendable aspect is the resort chain's high standards of corporate responsibility and genuine environmental consciousness. Nowhere is this more evident than at Yao Noi, a gorgeous getaway where one can unwind in harmony with the environment.


AZIAMENDI TO INIALA - A decade after being razed in Asia's devastating tsunami, entrepreneur Mark Weingard turned his Phuket beach house into a renowned 10-room resort, popular with jetsetters like the Kardashians. For Iniala's signature restaurant, he set his sights still higher, luring three-Michelin star Spanish chef Eneko Atxa to open the amazing Aziamendi.



THAILAND CENTRAL - One of Thailand's oldest and biggest companies, Central Group dominates retail with its luxury malls, and is a feisty competitor in everything from fast food and convenience markets to home goods and hotels. But new CEO Tos Chirathivat isn't content with making the family firm Thailand's richest, he leads a third generation of executives who want to take Central abroad and build a global company.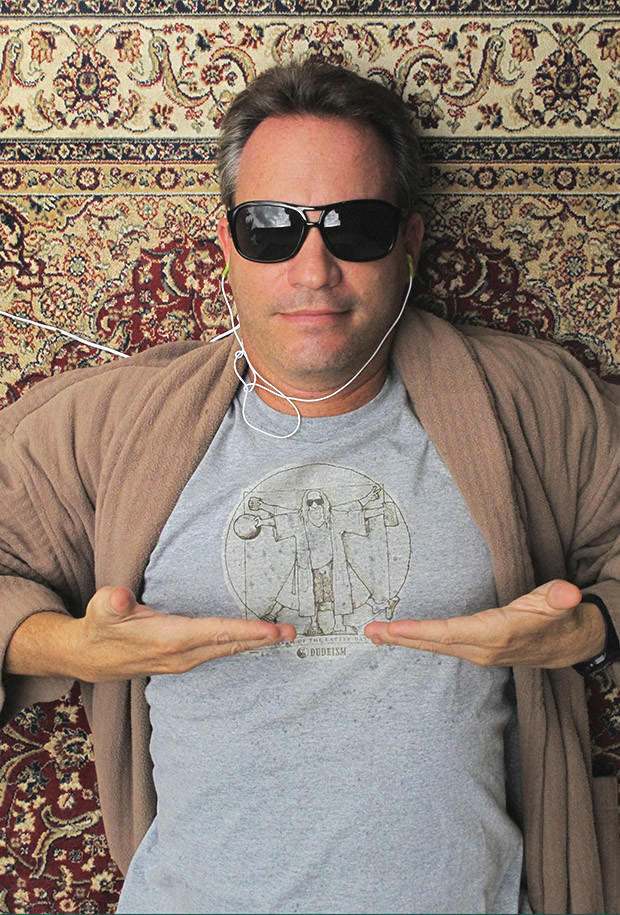 WHAT'S UP WITH DUDEISM? In Thailand, a self-style dude-ru has created an un-religion that has attracted thousands of dude-votees in a spin-off of the Coen Brother's cult classic "The Big Lebowski." Every year, worldwide celebrations mark the film's March release, with White Russians and bowling and bathrobes and bliss.



AMAZING EXPAT ENTREPRENEUR - A self-made millionaire as a teen in Thailand, American-born Bill Heinecke is now a billionaire and one of Asia's most successful entrepreneurs. His business interests run from retail and restaurants to his fast-growing Anantara resort chain. Now he's expanding to Australia, the Middle East and Africa - and still having a blast
.



INSIDER INTERVIEW - With William Heinekce on building successful resort brand, and management style for Hotelier International.
TYCOON AT THE ROOFTOP OF THE WORLD - Bhutan has long banked on its Gross National Happiness, but a new generation of entrepreneurs like Dasho Topgyal Dorji say they can protect the pristine environment and charming way of life, but also promote job creation and economic development in this Shangri-la.

MYANMAR'S CLEAN TYCOON
-
As Myanmar continues its surprising reforms, foreign companies freed from the sanctions that bankrupted former Burma are returning in force. And everyone wants to partner with Moe Myint, a former airline pilot who refused to bribe or cavort with the old cronies.

FROM CENSORSHIP TO CELEBRATION
-
A landmark literary festival unfolded recently in what has been one of the world's most repressive nations. But before that, Burma was one of the most literate. Hence, there was much to celebrate at Burma's first free literary festival.

FLYING IN NORTH KOREA - Regularly in the news, for all the wrong reasons, North Korea is making a minor splash, on the a silver screen. "Comrade Kim Goes Flying" is a rare film, filmed by foreigners inside the Hermit Kingdom. The movie makers call it a romantic comedy, but in this grim land, that is revolutionary.

ISTANBUL ARCHITECTURE - Long recognized as a world capital and vital crossroads city on the Silk Road, Istanbul facilitated the flow between Europe and Asia of food, silk, spices, ideas and more. Nowhere are all its influences - peoples, rulers, conquerors - better reflected than in its unrivalled, atmospheric old-world architecture.

BACK TO "THE BEACH" - Two decades after Leonardo diCaprio took the world on a junket looking for the island utopia, we return to Phuket and the nearby PPIslands, setting for much of the novel and film. Despite all the tourists and development, Phuket and the surroundings still offering plenty of reminders of why this was chosen for the ultimate beach paradise.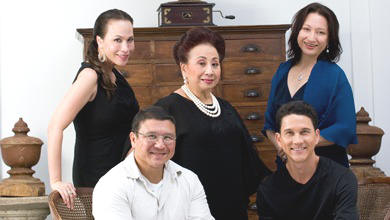 NEW LEGENDARY SIAM - One of Thailand's most famous families, with its quirky actors and celebrity musicians, returns to its roots and bets the bank on a lavish new Bangkok riverside getaway. Already topping all the luxury hotel hotlists, Forbes looks at the gigantic financial gambler, and how its revived the Sukosol Family legacy.

ASIA'S 50 BEST
-
Food awards are becoming increasingly commonplace, but here's an international competition with a difference - it focuses on Asia. Malaysia, Korea and the Philippines were stiffed, but many of the region's most innovative chefs received academy awards for inventive cuisine.

HIGH RISK, BIG REWARDS - Investing in troubled countries like Haiti and Cambodia involves extensive risk, but also offers the potential of big rewards. Douglas Clayton has steered Leopard Capital from tiny Cambodia to riskier waters as a pioneer in Frontier Investment.

PLACES TO GO: PAKSE - Long passed over save for legions of backpackers, this gateway to southern Laos has been discovered. Picturesque coffee plantations, colonial architecture, ancient Khmer ruins and idyllic river islands are putting Pakse on the map.

ROCK NAADAM - It may not have been Summer of Love on the Steppes, but a Chinese band played a signature show in Mongolia, and maybe helped heal centuries of mistrust between two of the oldest and greatest empires - the Chinese and Mongols.

HAIR ENTREPRENEUR - Hollywood swears by them, but the world's hair extensions mainly come from India. Yet a plucky American is challenging the hair magnates with an unusual start-up based in one of the world's poorest countries. Selling direct to customers around the globe, she's bringing commerce and new hope to Cambodia.

HONG KONG REMEMBERS - Fifteen years after its Handover to China in 1997, Hong Kong erupted with some of the biggest protests. Activists this year added a bold Tiananmen Museum - the only place where Chinese can find the truth about the bloody 1989 crackdown.

AN ISLAND COUP - Mohamed Nasheed came to power in the Maldives on a tidal wave of local adulation and international acclaim. The charismatic former political prisoner brought democracy to this Muslim nation, ending the longest dictatorship in Asia. He espoused reconciliation at home, and environmental action on the world stage. But the old powers staged a coup, ending this brief democratic spring and ushering in more unrest.

A NOVEL MUSEUM - In his book, "The Museum of Innocence," Turkish author Orhan Pamuk imagines characters who devise a museum, which he brought to life in the pages of his novel. And then, with amazing perseverance, in real life. In one of his most audacious works, the Noble Winner has crafted an unique museum of possibilities, and another great gift to Istanbul.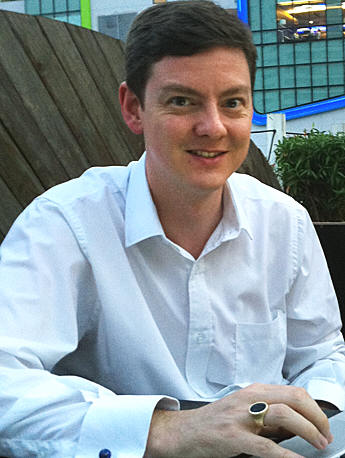 MEGA MALDIVES - George Weinmann moved to China to launch the country's first low-cost airline; but regulations kept him from lift off. Undaunted, the entrepreneur found his opportunity in the Maldives where he runs an upstart carrier linking the islands with the world's fastest-growing travel market.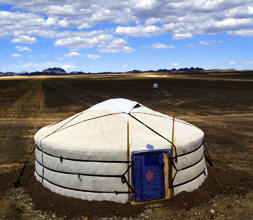 MINE-GOLIA - A boom in minerals, mainly bound to China, has transformed Mongolia from a impoverished basket case to a confident nation with one of the world's fastest-growing economies. Yet all the wealth and mutually-beneficial trade hasn't warmed relations between the longtime adversaries of China and Mongolia.

SPACE TRAVEL - Sir Richard Branson has become not only an apostle for the virtues of space (and deep-sea) travel, but also sustainable travel. He's putting his money and considerable Virgin resources behind these causes. In an exclusive interview, he talks about the future of travel, and fixing the planet.

ISLAND PRESIDENT - Mohamed Nasheed has become one of Asia's firebrands for democracy and human rights, as well as a tireless global advocate for ecological solutions to global warming, which could drown his island nation. But can he manage the tidal wave of Chinese tourism in his patch of paradise?

BURMA REBOOTED - Hillary Clinton was only the headline act, as Myanmar's startling reforms put the country center stage in the world's attention when the new president pushed a bold series of reforms. Longstanding opposition leader Aung San Suu Kyi has been released from arrest, and re-entered politics. All the change suggests that, at last, we are on the verge of a Myanmar Spring.

BUNGLE IN THE JUNGLE - In the impoverished far north of Laos, the brainstorm was to clear space for an ambitious special economic zone, bringing prosperity from across the border in China. Giant buildings sprouted, but instead of cross-border trade, gamblers, hookers and gangsters moved in, creating a special corruption zone, so sleazy, the Chinese finally shut it down.
COUSTEAU'S NEW VOYAGE - Fabien Cousteau learned to swim soon after walking, so it's no surprise he is following in the footsteps of his famed grandfather, Jacques Cousteau, whose voyages on the Calypso taught the world about the wonders of the oceans. Fabien wants to focus attention on the reefs and marine environment, which he hopes to help repair, one bit at a time. He wants the whole world to Plant A Fish.
THE NEXT BEACH - Phuket has long been overrun, while smaller Koh Samui is swamped. As lovers of sun and serenity keep seeking the next island in the sun, Koh Kood has emerged as a peaceful option, recalling the blissful beach scene from bygone times. No planes land here, and a lack of car ferries means the masses generally give passes to Thailand's fourth-largest island.

TATTOO YOU - Sak Yant, a graphically-stark tattoo style unique to a swatch of Southeast Asia (and beloved by stars like Angelina Jolie), is said by devotees to grant special spiritual powers. Filled with mysticism and ritual, the art form is explained in two excellent new books.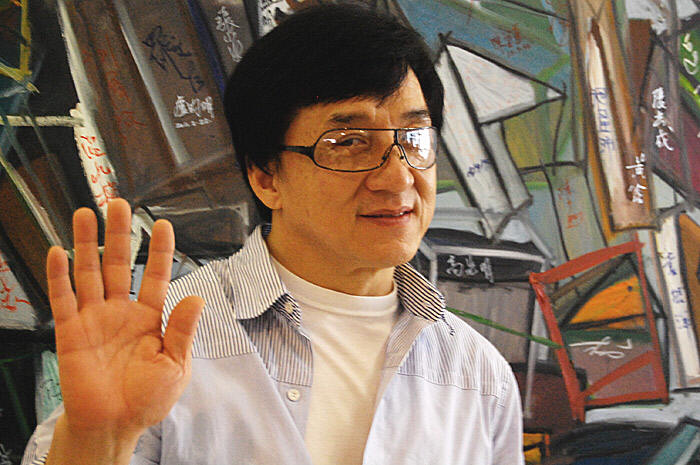 KUNG FU FOR CHARITY - The world knows him as action star turned leading man. But Hong Kong's Jackie Chan is also one of Asia's hardest working philanthropists. In an exclusive interview, he explains how giving back turned his world around, and brightened the lives of thousands of children.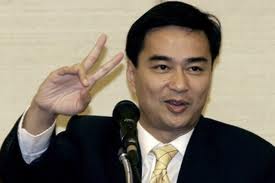 THAI RIDING HIGH - Prime Minister Abhisit Vejjajiva came to power after a coup, and has seen his rocky rule marred by violent street protests. Yet he says the time is right for a return to democracy, and his party can win elections likely this summer. He talks about censorship, Thaksin, Red Shirts, nuclear power and rock 'n' roll in an exclusive interview.

ROOMS WITH RECORD-TOPPING VIEWS- The return of the Ritz Carlton to Hong Kong not only brought the city the world's highest hotel, it also marked the return of the soaring skyscraper to the city that really spread cloud-tickling towers to the rest of the world. With the ICC, Hong Kong, and the world takes a Giant Leap towards super-cities of the future.

REWIRING UTOPIA - Armed with a brilliant idea and amazing internet buzz, a pair of British entrepreneurs washed ashore in Fiji, where they launched a kind of Survivor Island meets Robinson Crusoe fantasy. Then, reality got in the way. Still, after a few years, the TribeWanted has created a new island resort concept for the Internet Age.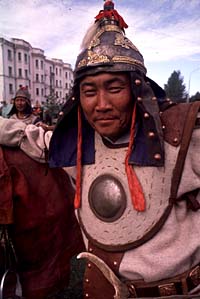 GENGHIS POLO - Polo probably wasn't invented by Genghis Kahn, yet it did originate in the region, and was used by the Great Kahn for troop training and recreation. So, after centuries of absence, it's a treat to participate in the reintroduction of polo in its homeland, a place perfectly suited for the sport.
Also see the Game of Genghis Kahn in Forbes Magazine.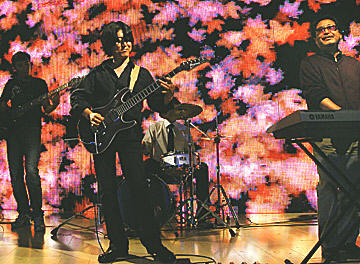 LAST FRONTIER OF LUXE - Mongolia is one of the least populated places on the planet, only three million people (but far more horses) in a nation as big as Western Europe. It has also long been one of the world's poorest places, but a turnaround fueled by mining has made it the darling for development and luxury sales. And the capital of Ulaanbaatar has became an Asian hotspot.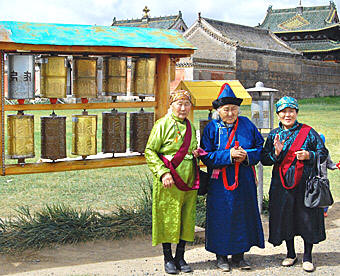 KARAKORUM RISES (AGAIN) - The ancient Mongol capital boasted fountains with wine flowing through silver spigots, as tribute poured in from Japan to Europe. Razed and left in ruin, the old monasteries are being rebuilt and locals and tourists alike are beginning to return to this mesmerizing site.

CLOSE ENCOUNTERS OF A BUDDHIST KIND - With millions of followers, and temples around the globe, Dhammakaya has become not only Thailand's biggest, but one of the world's largest and most flamboyant religious groups. Yet, despite mass ceremonies for a hundred thousand monks or more, at a gold-domed temple looking like a UFO, little is known of this temple, even in Thailand. An exclusive look inside Dhammakaya temple.

MINEGOLIA MANIA SWEEPS THE STEPPES - In one of the world's poorest, most isolated nations, a mining boom is sweeping the nomads of Mongolia into the 21st Century, complete with skyscrapers, traffic jams and luxury goods. The sudden wealth stems from mining in the desolate Gobi Desert, and soaring demand from China. It's windfall that is the biggest thing to happen in Mongolia in centuries.

CHILLING IN SOUTHERN THAILAND - Looking as cool as a Finlandia martini, Aava resort is turning serene Khanom Bay into Thailand's newest beach hotspot. In the process, this stylish new resort is attracting many to a new stretch of southern Thailand.

ANSEL ADAMS OF ANGKOR - Photographer John McDermott found his life's vocation in the ancient temples buried in the jungles of northern Cambodia. Perhaps the second-most significant export from Little Rock after Bill Clinton, his pictures hang in Cambodia's National Museum, and walls around the world. Now, comes a stunning book from a man many call the Ansel Adams of Angkor.

GETTING STONED - Director Oliver Stone is back in great form with several controversial pictures this year included the heralded sequel to "Wall Street." In a series of exclusive interviews, he sounds off on Presidents Obama and Bush, America's policies in Latin America and Cuba, Buddhism and runaway greed, and more.

CAPITAL GETAWAY - Nestled in the Chao Phraya River, only 20 minutes from central Bangkok, is Bang Kra Jao, one of the world's largest and most surprising stretches of near wilderness; even most Thais have never visited. Western cities boast big central parks but none can claim such a large urban oasis, Bangkok's Great Green Lung.

CAPITALIST CRUSADE - Phnom Penh, claims some of Asia's most unique architecture. Decades of war mean it missed the Asian boom, leaving a collection of stunning colonial palaces, art deco mansions and cool New Khmer Architecture. Now, buildings are being razed for apartments, but rescue comes from unusual quarters - an investment fund that aims to preserve AND profit.

JUNGLE PHOTO FEST - Every fall, some of the world's best photographers gather in one of the world's oldest, and most impressive cities, for the Angkor Photography Festival. Workshops are held, skills passed to a new generation of photojournalists, and fans drawn to the surreal surroundings of ancient Angkor. There is a certain magic in the location, and spirit of giving back.

BILL'S EXCELLENT ADVENTURE - From Asia's youngest self-made millionaire, American-turned-Thai magnate Bill Heinecke has matured as he built an empire that spans retail, resorts and restaurants. His business has taken some hits, particularly with the downturn in Thai tourism, but this upbeat entrepreneur just keeps finding new opportunities for expansion.

HIGH-FLYER - Nobody expected that much when a Malaysian entrepreneur took over a pair of old airplanes and millions in debt, launching Asia's first budget airline. But Tony Fernandes quickly brought it to profit and turned it into one of the world's best, expanded to long haul and opened a string of budget hotels. Now he has a basketball league and seems to have no limits to his low-cost game.

PRINCE OF PROFIT - In the midst of the worldwide recession, even after losing $8-10 million of his own fortune, Saudi Prince Alwaleed bin Talal doesn't dwell on his misfortune or the devastating loses. Ever the optimist, this upbeat, reformist prince instead plans a spending spree. In such uncertain times, he sees nothing but opportunity.

SEAHORSES VS SINGAPORE SAND - Dredges supplying Singapore with sand are sucking up the reefs and a rare population of seahorses off the coast of Cambodia. A recent ban has provided a respite for the pristine coastline, but the question is whether it will be enforced by Cambodia's corrupt government, and for long enough to save the Seahorses.

ELEPHANT POLO - Every year, in the North of Thailand, and in Nepal and Sri Lanka, a horde of massive mammals and riders face off in mock battles, wielding mallets, and wowing crowds. It's painfully slow, undeniably silly, and bears scant resemblance to sport, but it raises awareness and money for Asia's embattled elephants.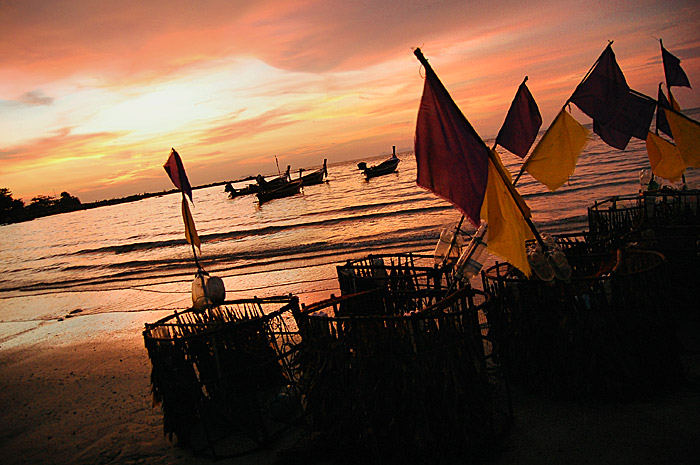 KO LANTA - Samui and Phuket get all the attention, and most of the tourists, leaving Ko Lanta, Thailand's third largest island in a sleepy, serene state, which isn't a bad thing. But, with the country' s largest Muslim population, vast rubber plantations and stunning beaches, Lanta's idyllic secret is slipping out.

THE PULL OF PAKSE - Gateways to the lush Boloven Plateau and close to the pre-Angkor ruins of Vat Phou, the southern Laos town of Pakse is often treated as a staging grounds, but there is plenty of reason to linger in this cool riverside city.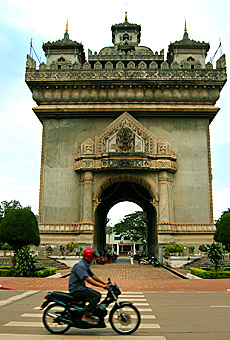 THE TAO OF LAO - Long closed to the outside world, Laos is suddenly hip, and even the quiet capital of Vientiane is starting to feel the tourism boom. Although, like everything in Laos, the boom is slow and measured, thankfully so.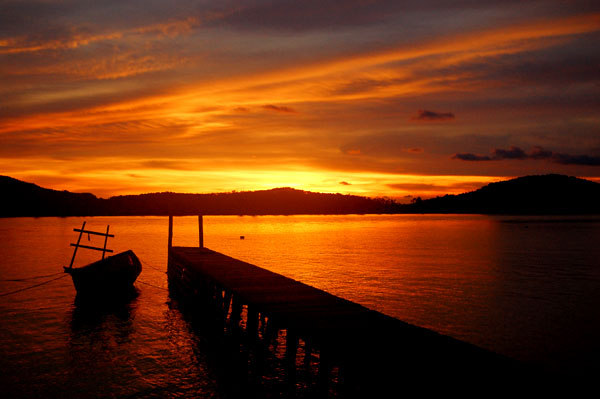 INDOCHINE RIVIERA - White beaches and uncut forests are the norm in a wide swatch of seaside from Vietnam to Thailand, including some of Southeast Asia's last undeveloped islands off the coast of Cambodia. But developers plan a massive wave of developments including luxury villa resorts and yachting marinas, as a gold rush has begun along what many call the Indochine Riviera.
CAMBODIAN LAND GRAB - The coastal free-for-old is only one facet of an unprecedented land grab in corrupt Cambodia, where an economic boom hasn't trickled down to locals, vast numbers of which are being made landless while foreign investors grab vast tracts of land as leaders line their pockets in what is shaping up as a world-class land grab.

CHINESE HOUSE - One of oldest Chinese shop houses in Phnom Penh escapes the wrecking ball of redevelopment and it reborn as a cool, heritage-rich bar and art gallery, Chinese House.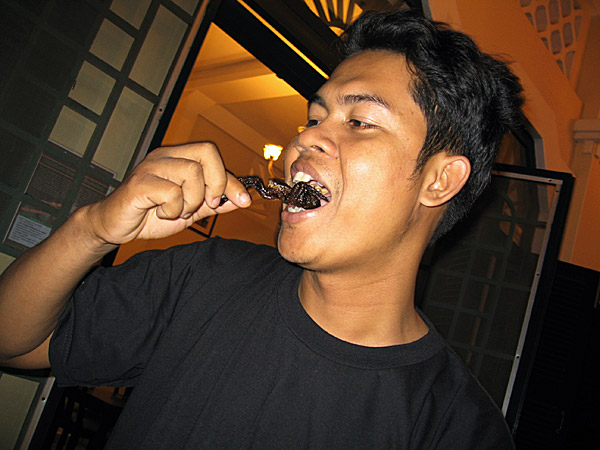 CAMBODIA's IT CUISINE - Long derided for its lack of spice, the subtlety, or starvation policies of the Khmer Rouge, Cambodian cookery is being hailed as the world's new It Cuisine. A new cookbook showcases the country's culinary creativity, from spiders to water lillies.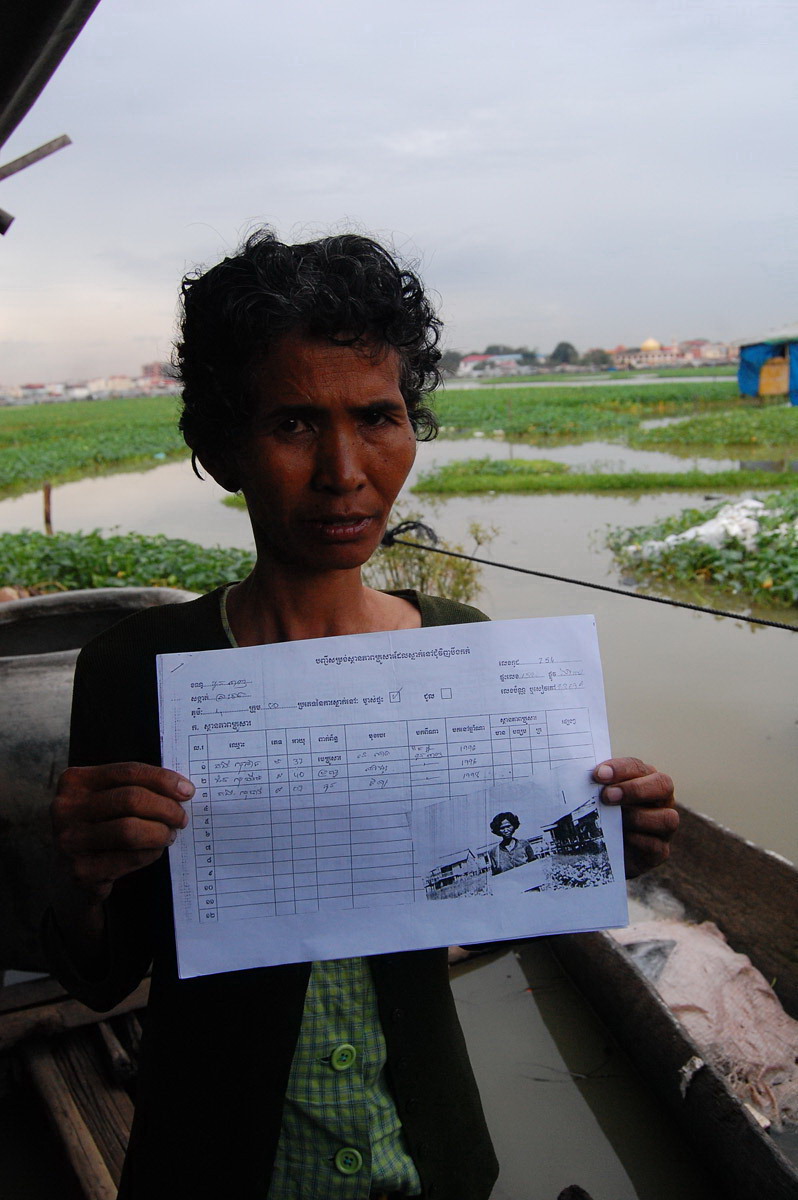 BATTLE FOR BOEUNG KAK LAKE - Despite a booming economy, the biggest threat to the poor in an impoverished nation in Cambodia can be prosperity. Case in point, Boeung Kak Lake in Phnom Penh, where developers are working with the corrupt Cambodian government to evict thousands of refuges who found shelter in swampland, only to be threatened by the biggest relocations since the Khmer Rouge emptied the cities.

MEKONG RIVER DOLPHINS - Pushed to the edge of extinction, a rare variety of freshwater dolphin is making a fin-al stand in a scenic stretch of the Mekong, in remote Laos and Cambodia. Locals who used to fish the dolphins are now embracing them as the driving force of an ambitious development program designed to alleviate poverty and use tourism to save the species.

VIETNAM'S PHU QUOC - The white-sand beaches are still deserted, but won't be for long, as more visitors are discovering Asia's latest, perhaps last, great island getaway, among the palms on idyllic Phu Quoc.

BON LISBON - After tracing evocative Portuguese influences in food, architecture and culture, for decades across Asia, Africa and Latin America, a travel writer finally gets a taste of the real thing - and instantly falls in love with Lisbon.

WORLD'S TALLEST TOWER - The race to build the biggest skyscraper long ago moved from America to Asia, then to the Middle East. In the process, buildings have grown breathtakingly taller. Still, nothing seen before can prepare skyscraper spotters for the towering Burj Dubai.

SPROUTING ISLANDS - If the world seems too limited, all you need to do is rebuild it in your own vision; the universe too. That's the plan in Dubai, where the Palm projects have sprouted a popular - and profitable - real estate scheme - artificial-island creation.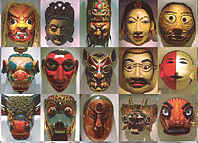 EUROPE'S ASIAN MUSEUM - For centuries, Portugal pioneered a path across Asia, exposing Europe to the wonders of the East. Now, two decades in the making, a new museum explores the legacy of those early links, as Europe's top new Asian art museum opens in Lisbon.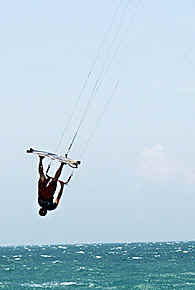 ENDLESS WONDER - One of the world's fastest growing water sports, kitesurfing's buzz is all about the powerful force of the wind, which sends enthusiasts soaring euphorically into the sky. Fans quit jobs, pack boards and roam the globe, seeking the perfect breezes. No better winds blow than across the pristine beaches, nestled amongst spectacular sand dunes, than in Vietnam's Mui Ne.

WORLD'S SMALLEST HOTEL - With just a single room, the One Hotel offers the ultimate in exclusivity, along with plenty of pampering in Siem Reap, gateway to the majestic temples of Cambodia's Angkor. And, to avoid any booking problems, eccentric hotelier Martin Dishman has just come up with Plan Be.



CAMBODIA'S PAIN, AMERICA'S SHAME - After escaping the Khmer Rouge genocide, hundreds of Cambodian refugees reached safety in America, only to wind up, decades later, deported to a land many never knew. Blame tightening immigration laws and the hysteria over Homeland Security, as America not only failed to provide shelter, but offers no access to appeal, let alone human decency, simply stamping them: Return to Sender.

NEW CAMBODIAN ARCHITECTURE - New architectural forms arise rarely, especially in Asia, where most great creations arose centuries ago. That was the case with the great Khmer civilization that created magnificent Angkor. Yet a half century ago, as Cambodia celebrated its rebirth in independence, a spate of new construction ensued, much in the unique style increasingly celebrated as New Khmer Architecture.

PHNOM PENH ARCHITECTURE - Capital cities around Asia grew madly during the regional economic boom, but war kept Cambodia in a stagnant state. Yet slow growth meant that much of Phnom Penh's architecture is intact. This includes fine colonial treasures from old Indochine, a mix of churches and Chinese temples, and an unique school of New Khmer Architecture. All can be seen in a delightful guided tour.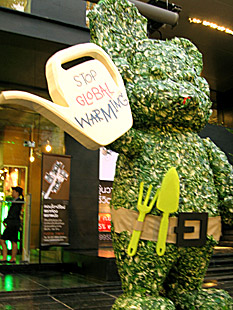 TRENDY THONG LO - In the north of Thailand's capital, a collection of cool bars, boutiques and restaurants, plus a unique style of minimalist design malls has lured all the local hipsters to what is increasingly renowned as one of Asia's hippest districts.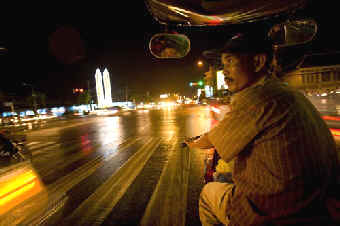 PHNOM PENH'S NEW LOOK - War-torn and forlorn for decades, Cambodia's capital is bouncing back as an edgy new destination. With glorious colonial-era buildings being turned into boutique hotels and trendy bars, cool views over a river whose flow reverses every year, and an intoxicating slow pace, Phnom Penh is back on the tourist maps.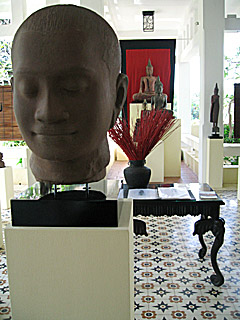 ASIA'S HOT NEW ART ENCLAVE - Move over Ubud and Hanoi, Asia has a hot new arts enclave - Siem Reap, upcountry in Cambodia. This riverside town serves as gateway to the temples of Angkor, and swarms with tourists. Now, the laid-back lifestyle is attracting scores of regional artists, and fueling a boom in art galleries.

CAMBODIA'S COOL COAST - Hailed as Asia's new Riviera, the southern coast of Cambodia is booming, with new resorts, restaurants and spas. Tourists swarm to Sihanoukville, but the chic set head to Kep, a sleepy seaside town that has been the in-destination for decades.

COWBOY CAPITALIST - He's been called the new face of capitalism in Cambodia. Nobody better embodies the frontier style and risky nature of business in this war-torn country than Kith Meng, who is helping to transform this former economic backwater into one of Asia's best performing economies

CAMBODIAN BUILDING BOOM - Asia's economic basket-case has suddenly become the region's new tiger, roaring as double-digit growth rates fuel a frenzy of new development projects. As dozens of high-rises reshape a skyline of mostly three-story buildings in the capital of Phnom Penh, Cambodia is experiencing its first construction boom in 1,000 years.

HO CHI MINH HIP - Once the most freewheeling city in Asia, a few decades after the war, former Saigon is roaring once again. A brand new look at one of Asia's most exciting and colorful cities. With scores of chic clubs, swank new hotels, a vibrant arts scene and killer cuisine, Ho Chi Minh is hip.

REMAKING MALLS SMALL - Most of the world's biggest shopping malls are under construction in Asia, where the byword seems to be the bigger, the glitzier, the better. But a new style of minimalist, well-designed mall has found success in Bangkok, and could redefine shopping across Asia.

AIR ASIA FLYING HIGH - Called Asia's answer to Richard Branson, former music executive Tony Fernandes took over a bankrupt Malaysian carrier, launched Air Asia and watched it soar as the region's largest passenger carrier. The cost-cutting king is eyeing new routes including long-haul service, but always keeping to the mantra: Now, everyone can fly.

MR CONDOM - Once one of the world's AIDS hotspots, Thailand turned a corner, taking the safe-sex message into the bars of Bangkok's red-light district. Much of the success can be traced to tireless health education advocate Mechai Viravaidya, Thailand's Mr Condom.

POO PAPER - A Sri Lankan conservationist turns elephant poop into high-quality recycled paper. In the process, he not only provides a livelihood for hundreds of rural Sri Lankans, but puts a profit in the protection of local pachyderms.

PENANG ON THE REBOUND - Asia's first resort island of Penang fell on hard times in recent decades, as tourists flocked to new beaches with a bigger buzz, from Bali to Phuket. But this historic port is in the midst of a renaissance, trading on its rich heritage and spectacular cuisine to lure back a new generation of holidaymakers: Penang is on the rise.



NUCLEAR GLOW - Asia is buzzing about the potential of nuclear power, amidst concerns over global warming and energy security. Plans for numerous plans across Southeast Asia has led to a revival of the nuclear industry, and renewed protests from critics. Thailand is leading the way in the new nuclear charge.



BEST OF BANGKOK - From riverfront restaurants, perfect for watching the boats and barges, to the most elegant hotels and nightclubs, Bangkok has a special buzz, and we've captured it all for Dwell Magazine in this special guide to the best of the city.

VIVA MACAU!! - Forgotten for over a century, Europe's first outpost in the Far East languished in the shadow of Hong Kong, the more robust, vastly richer British colony across the Pearl River Delta. But now Macau is being reborn as China's Las Vegas, only much bigger.

BANGKOK BREATHES EASIER - Once blighted by belching buses and thick smog, Bangkok cleaned up its act and air over recent decades. Cutting motorcycle emissions and adding an overhead subway helped Bangkok grow greener, and a model for the rest of Asia.

THE KING'S LAST SONG - Amidst all the books about the glories of ancient Angkor or forgettable tales from recent aid workers, Geoff Ryman has delivered a Cambodian volume that is truly novel, and well worth a read.

BUILDING A BETTER GARDEN OF EDEN - When Asian resorts seek plush landscaping, fantasy gardens that justify prices of $1000 per night and up (and up), Bill Bensely is the go-to guy. In demand from Bali to Bangkok, this Harvard-educated architect has gradually gravitated from the grounds to inside, now designing everything from resorts to palaces for royalty.

SOARING SKYSCRAPERS - The battle to build the world's tallest tower, once essentially an American obsession, is now a worldwide craze, with much of the biggest erections in Asia and the Middle East. As buildings reach higher and higher, there is seemingly no upper limit to the quest to claim the world's tallest highrise.

PARADISE MAINTAINED - As more and more resorts spread across these gorgeous islands and atolls, the Maldives has shown a remarkable ability to sustain the onslaught not only of the tsunami, but also mass tourism. With some of the world's most luxurious - and expensive resorts - the Maldives seems the very picture of paradise.

TRIBULATIONS AT TRIAL - Cambodians have waited three decades for justice to come to the Killing Fields, where nearly 20 percent of the population died. An odd UN Tribunal brought hope, but after a year, still no court cases, only more controversy. Sadly, survivors of the ruthless Khmer Rouge will just have to wait a little longer.

DESERT BOOM - A sleepy stretch of sand visited mainly by the odd camel camel over the centuries, Qatar is in the midst of a massive spending spree, on skyscrapers, museums and hotels - like much of the Gulf region. But unlike its flashy neighbor of Dubai, Qatar has much more modest targets for its seemingly endless gas dollars.



ANGKOR: OVER? - Cambodia's Angkor temples are an undisputed world wonder. After decades of war, they are finally open to tourism, which is vital to this poor country. But the arrival of mass tourism in a corrupt country ill equipped for the boom, makes many wonder whether tourists will love the ancient wonder of Angkor to death.


PENANG ON THE REBOUND II - Asia's first resort island of Penang fell on hard times as the tourist traffic moved to beaches with bigger buzz, like Bali and Phuket. But with the lavish restoration of the Shangri-la Rasa Sayang, fantastic fusion cuisine and some of the finest historical architecture in Asia, Penang is on the rise. (see new version, above!)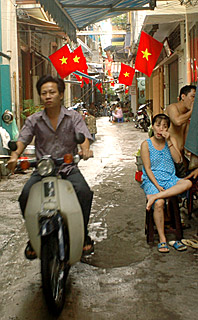 HIP HO CHI MINH - Once the most freewheeling city in Asia, a few decades after the war, former Saigon is roaring again. Vietnam claims the second-fastest growing economy in the region after China. With scores of chic clubs, swank new hotels, a vibrant arts scene and killer cuisine, Ho Chi Minh is hip.

VIETNAM'S COOL COAST - With spectacular sand dunes, the area around Mui Ne has been dubbed the Sahara of Southeast Asia. Aside from dune lovers, only seekers of idyllic seashore came for years. Then, winds blew Mui Ne's reputation around the globe, and kite-surfers soared to these perfect coves. Now, Vietnam's hip hideaway is secret no more.



And coming soon:


100 percent organic! Believe it or not, that's the aim of Bhutan, which wants to be the world's first organic nation by 2020. Ample challenge, but they already became the world's first smoke-free country.


Lost Coast. Sanctions, ethnic fighting and isolation have kept Burma's beaches out of reach for decades, but now the idyllic and untrammeled coast of Myanmar is open for business, and bliss.


Bhutan - a new sustainable crop could change life and prospects for a huge percentage of the population.


The world's most expensive coffee - pooped out by elephants!


Myanmar in the midst of a telecoms revolution, leapfrogging from internet nightmares to nirvana


Burma's burgeoning art scene. As reforms sweep reclusive nation, a new generation is already pushing the artistic envelope.


Rooms at the top - skyscraper hotels, a tour of the tallest in the world.

Picture credits: Tony Fernandez courtesy of Air Asia, Boonchai Bencharongkul, Kith Meng and Sukosol family from Forbes, King's Last Song cover from Geoff Ryman, Dudely Lama courtesy of Oliver Benjamin, Bill Heinecke from New York Times, David Thompson courtesy of Nahm, Jim Thompson courtesy of the Jim Thompson company
all the rest by Ron Gluckman
All contents (unless noted) are the property of Ron Gluckman, protected by international copyright laws and cannot be reproduced except with the permission