China stories --- Page One:
(be sure to see More from China)




SUPERSTAR START UP - In the cashed-up and clubby world of tech start-ups, Dave McClure is refreshingly honest and outrageously well spoken. He shocked the industry with the launch of 500 Startups, and its clear aim in incubating hundreds of new ventures, and achieved that faster than even McClure imagined. For Cadillac magazine, an intimate portrait of the Sith Lord of Startups.



TOP OF THE WORLD - As skyscrapers soar ever higher into the heavens, morehigh-end hotels are being propelled into the stratosphere. Rooms have views that are literally out of this world, but the challenges for staff are equally lofty: from supplying penthouse suites with freshly laundered pillows to making certain that bread at breakfast is toasty even after traveling half a kilometer skyward from the kitchen. A tip-top tour in China at how it works at some of the world's highest hotels.
BRIGHT SKIES FOR BUSINESS AVIATION - Jetmakers are swarming into China, where the fastest-growing ranks of gazillionaires are lining up for the newest status symbol - a $50 million Gulfstream.. Yet military restrictions and severe shortages of planes, training, airports and flight space threaten to ground this rare bright spot in the aviation industry.



NFL's CHINA HAIL MARY - America's National Football League would dearly love to follow in the shoes of the NBA, which has proliferated and profited greatly in China. Yet even with Super Joe Montana as quarterback, the latest NFL campaign in China barely gained much ground.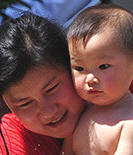 CHINA'S ONE-CHILD TRAGEDY - China's strict One-Child Policy has not only led to a litany of forced abortions, sterilizations and inhumane penalties, it has also created tens of millions of "Ghost Children," who lack a birthright and are condemned to a lifetime without schooling, health treatment or any human rights.





RICHARD ROBINSON'S CHINA KINGDOM - He was a globe-trotting adventurer till he landed in China, where he made and lost millions overnight. That only fueled the fire of this startup entrepreneur, and provided more material for his comedy sideline, ChopSchticks.



COPY KINGDOM - Whether a weekend in Paris, pints in a Thames-side pub, or hiking the Swiss Alps, you can find it all in China! Long renowned for factories churning out faux goods - everything from watches, gadgets and textiles - the Middle Kingdom is now copying entire cities!



BETTING ON FUTURE CHINASTARS - Stephen Bell made his fortune in Silicon Valley, and applies some of the same principles as he scouts for, then grooms, technology innovators in China. Nobody is making bigger bets at an earlier stage than this hyper-charged venture capitalist.



BO XI LI, AND CHINALUX - It was the crime - or scandal - of the century, and all of China was abuzz with rumors about Bo Xi Li, fallen kingpin of Chongqing, toppled over alleged corruption and a tangled murder plot. Across the Middle Kingdom, other princelings trembled, as the global luxebrands worried about the potential impact on profits. We visit the sordid crime sites in Chongqing and travel around China to assess the impact of this revolutionary scandal.



RECORD-SHATTERING HOTEL - Macau, the former Portuguese colony, has been shattering records for gambling income since returning to Chinese rule at the end of the 20th Century. The revenue keeps rising, along with tourism and luxury hotels. When Sheraton opened it's 4,000 room property, we took an exclusive behind-the-scenes look at the world's largest hotel opening of many years.



HONG KONG REMEMBERS - Fifteen years after its Handover to China in 1997, Hong Kong erupted with some of the biggest protests. Rather than kowtow to China, activists this year added a bold Tiananmen Museum - the only place where Chinese can find the truth about the bloody 1989 crackdown.



HAIER AND HIGHER - Haier is already China's biggest brand, built from the ground up, as CEO Zhang Ruimin revamped a decrepit state factory into a mainland icon. Zhang has made Haier a household name across China. Now, he wants to turn it into China's first global giant.



RED ROCK - It may be rock 'n' roll everywhere around the world, but China's own brand is yaogun, with its own unique evolution and story, according to musician and author Jonathan Campbell, whose new book covers the Long, Strange March of Chinese Rock & Roll.


CHINA VENTURE CAPITALIST - Since moving to China in 2005, Qiming Venture Partners has cleaned up, registering buoyant profits. But partner Gary Rieschel is proudest of bringing the same sort of Silicon Valley structure to the booming mainland start-up scene, and helping to nurture a new generation of Chinese entrepreneurs.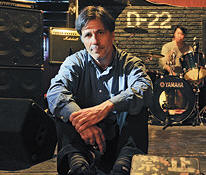 DEATH OF D-22 - For nearly six years, Beijing underground club D-22 showcased punk, rock and the fringe sound of China's fledgling experimental music scene, thanks to an unlikely American investment broker turned music promoter. But Michael Pettis said it was time to bid farewell to the cool punk rock club and move on to new musical frontiers.


THE KEYS TO CHINA - International hotel brands have been swarming into China for years, but the pace has exploded in recent years, and many chains are currently ramping up with plans to double, even triple the number of properties within a few years. If it looks like the game of monopoly, that's because hotel bosses have been checking into China, with no intention of ever checking out.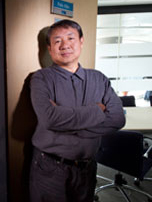 CHINA OUTSOURCING - India practically invented outsourcing, and dominates what has become a multi-billion global industry, encompassing everything from computer services to medical consultation. But insiders have an eye on companies like VanceInfo, which is helping to make China a player in a lucrative industry.



GOLFING GURU - China has become the world capital of golf, and nobody has had more impact than Brian Curley, an American designer with a mad sense of style and independent streak. He's not only changing the look of links in China, but revolutionizing the entire golfing game.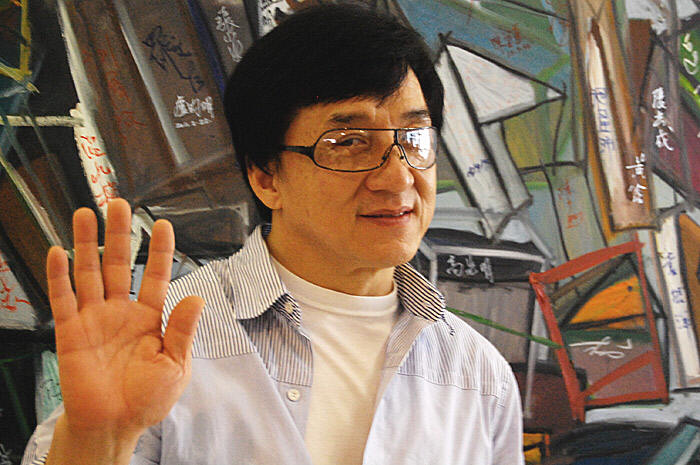 KUNG FU FOR CHARITY - The world knows him as action star turned leading man. But Hong Kong's Jackie Chan is also one of Asia's hardest working philanthropists. In an exclusive interview, he explains how giving back turned his world around, and brightened the lives of thousands of children.



WORLD'S HOTTEST DOG - In China, man's best friend is also the most expensive. With millions getting rich in the new Profit Republic of China, add to the long list of trendy essentials - pricey cars, yachts, Gucci bags, even private planes - the latest craze, the Tibetan Mastiff, the world's first multi-million dollar dog.



DYLAN'S BEIJING BOB - What happens when the world's oldest protest singer plays the world's largest no-protest zone? When Bob Dylan finally made his China debut, the result was a tight set, amidst a frenzy of shameless media coverage more common in the Chinese press.



HISTORICALLY HIP - Hidden in the Hutongs, near scenic Houhai Lake, Beijing's Nanluoguxiang Lane has been a Bohemian enclave for eons. Long ago populated by minstrels, poets and shoppers, this forgotten lane in the old city has recently been reborn as Beijing's hippest street.



BEIJING BY THE BOOK - Long a literary oasis better known for its censorship than book circles, Beijing takes Great Leaps Forward in its quest to be a World Capital with a pair of international literary festivals. All thanks due to two ladies who are lifelong lovers of literature.



CHINA'S REVOLUTIONARY ARTIST - Sculptor, photographer, and the architect who helped create the Bird's Nest stadium for the Olympics, Ai Weiwei has seen his work lauded in top galleries around the globe. He could be the most celebrated artist in China. Instead, he's banned from mainland media, blocked on the internet, and has been beaten by authorities. Still, this revolutionary artist refuses to give up his fight for democracy and human rights in his homeland.



WINTER WONDERLAND - China's best-kept winter secret isn't really hush-hush at all. With dazzling lakes, and rainbow-colored foliage, this UNESCO World Heritage site is a must-see for millions of Chinese tourists. But all of them visit in summer. Hence, one of China's best expanses of wilderness is delightfully deserted throughout winter.



GOLF GOES CHINA - China has become the world's largest golfing nation, amidst a dizzying madcap rush of course construction, much of it illegal, including many of the world's largest golf resorts. We provide an inside peak at the world's biggest resort, six times the six of Manhattan, tucked into a volcano field.



CHINA'S HAWAII - Long derided as a backwater, Hainan Island still abounds with group tours, Russian sunbathers and beauty contests. But discerning travelers are starting to discover the great beaches, and spectacular scenery. Now, Hainan is moving upscale with scores of new international hotels, spas and attractions building on the boom of the world's fastest growing new holiday destination.



SICHUAN BY VOLVO - What happens when Volvo tosses over the keys for a road trip to my favorite part of China? Off photographer Luke Duggleby and I go to flavorful cities Chongqing and Chengdu, to the world's biggest Buddha at Leshan and the top of sacred mountain Emei-shan, then high into the Tibetan mountains at the roof of the world.
And we had to shoot hoops with pandas!


SHANGHAI GEM - Delayed for years, the wait was definitely worth it as China recently welcome its most lavishly styled hotel, the exquisite Puli (meaning an unfinished gem). Stark and chic, it's part of a slew of new openings before Shanghai's World Expo.


CHINA'S CHIC ART - Caochangdi is Beijing's newest art district, a super-hip area of massive galleries and home to the biggest photo festival in China (through June 2010). The art is innovative, daring, expensive and one more thing: under threat. Beijing may knock down Caochangdi to - get this - redevelop as a culture district.



BAIJUI GOES GLOBAL - Celebrated by Chinese, but reviled by foreign business people, who find ever y deal must be sealed with copious quantities of the potent rice wine, baijiu may become a global brand. That's the plan of international drinks giant Diageo, which has linked with a Chengdu firm to export the potent spirit, produced in the world's oldest distillery - brewing centuries before anything in Scotland.



SLEEPING ON TOP OF THE WORLD - The battle for bragging rights as the world's tallest hotel is won, once again by Shanghai. From the top of the nearly 500-meter Park Hyatt, you can see for miles and miles in any direction, tour the world's highest observation deck, if you dare, and look down at the world's former tallest hotel, right next door. Talk about rooms with a view!



HIGH FLYER - Handel Lee has been behind some of the coolest clubs, hottest restaurants, and top architectural restoration projects in China. Legation Quarter, adds more of the same plus underground theater at the site of the old Boxer Rebellion siege in Beijing. Yet the site could also be a last stand for this amazing lawyer turned entrepreneur.


M ON EVERYTHING - With her culinary skills and no-nonsense approach, Michelle Garnaut became a local legend in Hong Kong, but achieved international acclaim with Shanghai's M on the Bund, which revived the historic Bund district. The diva behind the Shanghai Literary Festival is planning mega expansion on the Mainland of the M-pire.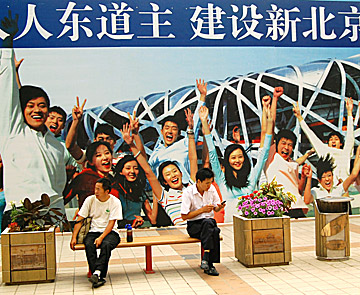 AFTER THE OLYMPICS - Whether Beijing's Olympics will be considered the best, or greenest ever remains to be decided. But it will be remembered as the least wasteful, ending the legacy of all the forgotten facilities. It also paid more than lip service to energy efficiency. Give this Olympics a gold medal for civic planning.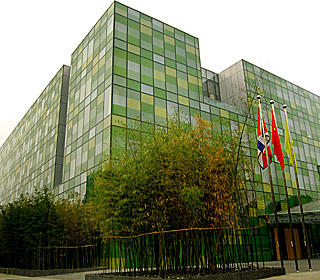 BOUTIQUE COMES TO BEIJING - Style never seemed important to Beijing. Shanghai was sleek and with-it; Beijing stodgy and always out of date. But, in the run-up to the Olympics, a slew of hip hotels hit the scene, helping to transform Beijing into a surprisingly trendy destination.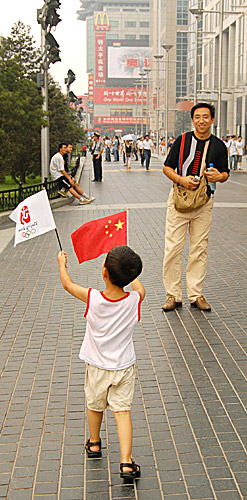 UH-OH OLYMPICS - The stadiums and facilities are first-class, and Beijing has rolled out a remarkable lot of flashy architecture and new infrastructure that have reshaped the Chinese capital. But the Party cannot help its heavy-handed management that threatens to ruin the party.





VIVA MACAU!! - Forgotten for over a century, Europe's first outpost in the Far East languished in the shadow of Hong Kong, the more robust, vastly richer British colony across the Pearl River Delta. But now Macau is being reborn as China's Las Vegas, only much bigger. For an updated look at Macau, see the Town and Country story on Asia's Vegas.



TIBET AT A CROSSROADS - The new railway not only brings increased tourism to the Rooftop of the World, but an opportunity to change direction and grow. As more and more Chinese move to Tibet, many worry that their influence is pushing progress too fast, and that the magic that attracted them to Tibet will be trampled by tourism.



TIBET IN TRANSFORMATION - The world's highest-altitude train has brought an influx of tourists to Shangri-la, along with renewed controversy over the influx of Chinese workers and enormous impact on Tibetan culture. But the tracks run two ways. Not only Tibetans, but Chinese, too, are grappling with new ways of tracking Tibet.



TRAIN TO TIBET - Nobody believed it possible, but Beijing spent billions to create the world's highest altitude railway, which began breathtaking runs to the Rooftop of the World in July. Chinese cheered, but Tibetans worry it's just a Golden Spike in the coffin for their Shangri-la.



BEIJING PROPERTY - A BUY! - Measures to curtail rampant Chinese real estate speculation have failed to slow a mainland market that continues to chalk up record gains. While Shanghai and some inland areas have cooled off recently, Beijing remains a buy.





SETTING THE STYLE FOR CHINA - American Handel Lee returned to his ancestral homeland to practice law. But he's had a bigger impact outside the courtroom, creating some of China's finest restaurants, clubs, art galleries and plazas. In the process, he's expanded expectations and redefined the artistic sense of style on the mainland.





HONG KONG'S NEW BUZZ - With scores of new clubs, flash hotels and world-class attractions beyond Disneyland, rumors of the demise of this former British colony are greatly, gladly exaggerated. Present-day Hong Kong is vibrant, exciting, back to its pre-1997 peak.



HONG KONG YOGA - Forget inner peace and anonymity. In Hong Kong, yoga is taught in five-star salons, the biggest and most expensive in the world. Two takes: Hong Kong's Caviar of Yoga and the fitness barons behind Hong Kong's yoga boom.





CHASING CHINA'S BOOM - GO WEST! - Beijing, Shanghai and the coastal cities have had their booms, but the future growth in China, like in another former frontier, can still be found if you Go West.





MICKEY MOUSE MEETS MAO - What happens when the world's largest entertainment company woos the world's largest market? The answer has already reinvigorated Hong Kong, where the opening of Disneyland is only the first splash in a tidal wave of new attractions.



BARBARIANS IN THE COCKPIT? - Absolutely not, according to Chinese aviation officials, but this exclusive report reveals that foreign pilots are flying on the sly for Chinese airlines, which face a serious shortage of pilots due to an archaic system of training. China's secret in the sky.



BANJOS OVER BEIJING - When America's oldest music form played the world's oldest kingdom, there was a new twist to the bluegrass. It was sung in Chinese. Rising talent Abigail Washburn puts a new swing to old Beijing.



CASHING IN ON OLD CHINA - Cities across China are racing pell-mell to modernize, tearing down tiled-roof houses and replacing historic lanes with high rises. But half a dozen towns on the Yangtze River are going against the current, restoring cobbled lanes and banking on the past.



PARADISE FOUND? - China has re-branded the tiny mountain town of Zhongdian as Shangri-la, and many are keen to cash in on the connection. After the obvious rebirthing pains, this picturesque Tibetan community can make a fair claim to its new role as Himalayan paradise.




ISLAND IDYLL - Hong Kong has long been known as Asia's city of thrills, but a City of Chills? Discover a new Hong Kong: beaches, bike riding and bargain lodging, just a dash from the world's most exciting city, on these enchanted isles.



TIBET IN VOGUE - Decades of debates and the best efforts of the Dalai Lama haven't budged Beijing, but to young Chinese, Tibet is the utmost of cool. They hunger for Tibetan food, trinkets, tunes and tours of the Rooftop of the World.


BATTLE OF THE BULGE - Forget Atkins and other low-carb diets. Waste Weight Watchers. In China, where bellies are expanding almost as fast as salaries and expectations, China fights the new foreign invasion, of fast food, with innovative Fat Farms that mix acupuncture with herbs, exercise and no-nonsense diet. And the weight miraculously melts away.


SHANGHAI SCENE - Georgio Armani and Jean Georges are only the latest in a huge wave of food and fashion superstars flocking to Shanghai, remaking the world's new glamour capital. With so much flash, it's frightening to recall that barely a decade back, this was a wasteland; Shanghai's dining scene has quickly come of age.


CHICAGO OF CHINA - Beijing is spending over $1 billion a month to turn this former Furnace City into an inland metropolis, with new bridges, airports, roads and rail. It's all part of the Go West campaign, a plan to bring development to the last frontier in China's own New Deal.


CHINA'S HIP NEW CITY - Once famed for its hills, heat, haze and biting smog, the much-decried Furnace City on the Yangtze River is a gaining a new measure of renown as the world's biggest city, and a most welcoming one. Home of the hotpot and enthusiastic hospitality, spruced-up Chongqing is even becoming hip.


SHIFTING INTO HIGH GEAR - From a nation of bikes and donkey carts, China has gone mobile in a flash. Auto sales are doubling almost every year, with all the global car makers racing to China to cash in on what has become, almost overnight, the world's most revved-up automobile market.


ARCHITECTURAL LEAP FORWARD - Beijing, once the stodgiest city in Asia, is quite suddenly the most exciting in the world, at least in terms of architecture. But some wonder if all the modern designs are too much flash, too fast.


HAPPENING HOUHAI - How high can one trendy district soar? In the case of Beijing's Hou Hai, a growing area of restaurants, bars and boutiques set around one of the capital's picturesque Imperial Lakes, there seems no limit for this not-so-new hip district.


IN SICKNESS AND IN WEALTH - Marriage on the mainland is a boom industry, with hundreds of love boutiques blossoming across the land as more and more couples splash out for extravagant weddings.

BUND REBOUND - Once the richest, most decadent district in China, and all of the Far East, Shanghai's riverside row of old banks, trading houses and hotels has largely remained dark for decades. But recently, revelers returned for an opening and anniversary, once again partying like its 1939.

CHINA'S FUTURE SHOCK - Change is a constant in China, where jobs, housing, even policies seem to be revolutionized on an almost daily basis. All this means more opportunities and openness, but with the choice comes new pressures and a kind of Future Shock.

DIRT (CHEAP) MARKET - From trinkets to treasures, Mao caps to Ming pottery, Tibetan rugs, Yinxing teapots, relics and junk, whatever you hanker for can usually be found at Panjiayuan, Beijing's infamous dirt market.

IN SICKNESS AND IN WEALTH - Marriage on the mainland is a boom industry, with hundreds of love boutiques blossoming across the land as more and more couples splash out for extravagant weddings.
HOT POT QUEEN - He Yongzhi has built an eating empire on one dish, the scorching hotpot. With over 100 restaurants in China, this Chongqing restaurateur wants to make hotpot the mainland's answer to MacDonald's..

A LACKLUSTER LEAP FORWARD - China put its first man into space in October, but you would hardly know it here in China, at least until the mission was successfully completed. Despite all the pre-launch boasts and sky-high expenses, Beijing decided to play it safe on its space launch.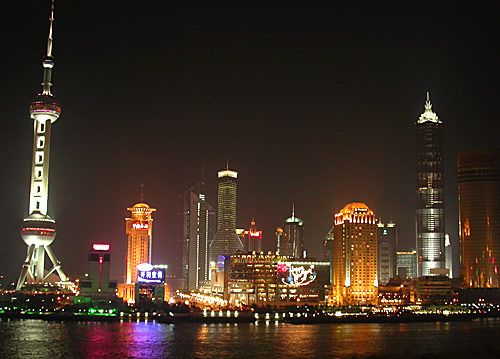 FLASH CITY - Shanghai's building boom is attracting some of the world's leading architects, who are designing the tallest skyscrapers, highest hotels, entire theme towns. In the process, they are turning Shanghai into one of the world's grandest cities; again.

XIN TIAN DI - Yippidy Dee. Unique restoration project not only saves a historic part of old Shanghai, but gives China its hottest district of clubs, boutiques and eateries. And you can thanks Mao for this new Cultural Revolution.


DAM IT! - Love it or hate it, the controversial Three Gorges Dam reopened to boat traffic this month (June, 2003), and already the Great Wall of Concrete across the Yangtze River is proving to be an odd tourist attraction in its own right.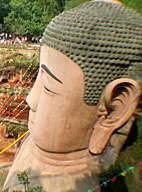 BIG BUDDHA - Biggest anywhere, in fact, even before the Taliban blew the tops off its own religious relics. For centuries, serene Dafo has been sitting on a throne carved into a mountain, watching over the sleepy Chinese town of Leshan.

WHEN CHINA COUGHS, the world takes cover. As a fatal new bug (SARS) sweeps across Asia, and threatens the world, much attention focuses on China, likely source of the scourge, but Beijing is stuck between disclosure and complete denial.

FIGHTING IN THE STREETS? The Stones cancelled, but students in the capital were gearing up for rare public protests. Until they got censored - for agreeing with their own government. Ah, only in Beijing Spring.

SHANGHAI'S HIGH-SPEEEEEEED TRAIN: I've seen the future of transport, and you can have a look, too, at the futuristic Maglev (magnetic levitation) train soon to start service in Shanghai. All aboard for a test run to Tomorrowland.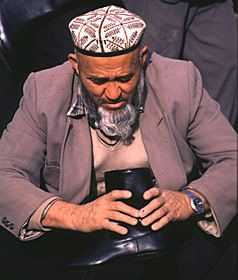 BRILLIANT BAZAAR: Miles from nowhere, mid-way between Rome and Beijing, Kashgar was the last outfitting post on the old Silk Road. Even today, trade continues in a0 timeless fashion at this colorful oasis every Sunday, when the entire area pours into the Last Market on Earth.

TOPPING OUT: They say you haven't lived a full life until you've scaled the four sacred mountains of China. On a trek to the top of Mt. Emei, highest of them all, one quickly finds that reaching the summit isn't the point of life's great climb.

HIGH-WAY ROBBERY - Tibet's holy artifacts have drawn pilgrims to temples on the Rooftop of the World for centuries, but lately the treasures have attracted interest from the less-enlightened: thieves, art dealers and Chinese thugs. An exclusive inside look at the theft of Tibet's artistic heritage.
HOT AND SPICY - China's Sichuan Province has always been famed for fiery cuisine (think Szechwan and tasty Kung Pao chicken), but the mist-shrouded mountains, teahouses and panda-populated bamboo forests make it more of an all-round attraction than simply China's spiciest place.

THREE GORGES - As the world's biggest dam continues to rise on the Yangtze River, record crowds are packing cruise boats for farewell tours. But is this really the swan song for the Three Gorges, or only more Chinese hype? Two views on the trip-of-a-lifetime for Destinasian and the Wall Street Journal.



RACE FOR SPACE - China plans to launch its first man into orbit within months, but it won't stop there. The vision of the People's Republic includes space shuttles, moon colonies, even missions to Mars. Already a dozen astronauts are training in a top-secret Space City, but we provide the world's first peak at the Chinese space programme. And also see...

FORGOTTEN FRONTIER - Space was once the Final Frontier, the ultimate challenge. Then, the madness of Moon Landings faded and space was forgotten. But no more. Perhaps a few decades behind the rest of the pack, China is reviving the Space Race.


ADVENTURE CAPITALISTS - Five years after its historic return to China, Hong Kong has changed in many ways, but not like any of the Beijing bashers predicted.

TROUBLE OUT WEST - China stands accused of using the war on terrorism to ratchet up repression of its own Muslim minority, branded by Beijing as part of the "Bin Laden clique." So, how are things in China's Wild West? Bad, but no worse than usual, say Uighurs. Two dispatches from the distant Silk Road: Another Cultural Revolution and Strangers in their Own Land.

MODERN LOVE - Across the mainland, it's out with the old and in with the new, as in newlyweds. In new China, to get hitched is glorious.

CULTURAL REVOLUTION CRUISIN' - Not nearly Beijing Graffiti, still a tour of the capital in a Red Flag stretch limo is surely the biggest kick in years. Who knows, we may be driving Mrs. Mao's car!

RAISING A RED LANTERN - China's oldest ballet was crippled by the Cultural Revolution, then overwhelmed by the new reforms. Yet a courageous ballet is leading the way with a Commercial Great Leap Forward.



WIRING THE ROOFTOP OF THE WORLD! Politics and religion may still be no-nos in Tibet, but fast-spreading internet cafes are bringing new information - and hope - to the remote rooftop of the world.

CHINA'S WOODSTOCK - Eighty bands and four days of Peace Love and Propaganda! was the billing for the coastal resort of Beidaihe. But it was just another could-have-been stock. How China almost had its Summer of Love.

CHINESE ARCHITECTURE - China's concrete blocks and gaudy glass towers typify some of the world's worst architecture. But the nation yearns for sophisticated polish, and is turning to famous foreign architects in hopes of replacing the crass with class.
PEI LEGACY - China gave the world the Great Wall, courtyards and other innovations. That was long ago and its only recent architectural claim to fame is I. M. Pei, who fled before the revolution. Pei is back, though, leading the fight to prevent western flash from overwhelming traditional Chinese architecture.

PEOPLE'S REPUBLIC OF FRAUD - Art has a long history in China, almost as long as the fine art of fakery. Every year, countless buyers are stiffed for tens of millions of dollars in copy art. For Travel and Leisure magazine, it's Remade in China.

LIVE FROM BEIJING - DON KING! - The staid PRC and boxing's grand Don might seem the oddest of couples, but they are pairing to bring a title bout to China, where boxing and gambling are both illegal. Still, the rapping Don swept aside such concerns as he schmoozed the cadres this summer, already the King of Beijing.

SHANGHAI RISING - China's Capital of Cool just keeps growing more groovy. With scores of trendy cafes, new museums and theaters, plus the most modern infrastructure on the planet, Shanghai is reclaiming its old glory as Paris of the East.

ON THE FRINGES - Back in the 1930s, Shanghai was one of the world's wildest cities. It's headed that way again, but for those on the fringes, from gays to punks, the place still suffers from some of the old inhibitions of the Prudish Republic of China.

SHANGHAI BUND - For a century, this brownstone row rivaled Wall Street. The Bund was also Party Central in the Far East - until THE Party pulled the plug. But the lights are finally coming back on the Bund.

JEWS OF OLD CHINA - Nobody knows how they came to China, or their fate, but the ancient Jewish settlers are an intriguing curiosity to China scholars. So is Sidney Shapiro, an American who has made his home in China for 50 years.

YO-YO MA has played Irish jigs, duets with Bobby McFerrin, and even climbed the charts. In the process, he's expanded the repertoire for cello. But now, Ma has a greater goal: studying the people, culture and music of the old Silk Road. And spearheading a major project to send some of the old sounds back.

ROCKING THE PRC - Decades after stirring the rest of the world, rock has finally arrived in China, where a variety of rebellious bands face an uphill battle in Beijing. For a brand-new generation, it's only yao gun, but they like it.

WHITHER THE WALL? Built to keep out the hordes - Genghis Kahn's moguls - the Great Wall now attracts even more invaders; tourists. They cable car up, and bungee jump down. Sometimes it seems they may love the Wall to Death.
BEIJING GUIDE - A great new book offers a comprehensive look at the Chinese capital, all the sights and plenty of style.
WILD CHINA - And a wired Yunan woman offers inside tips to some of the coolest hidden spots in amazing tripping China.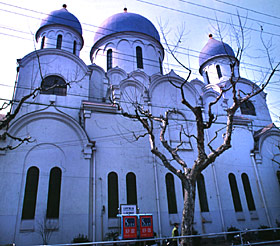 CHINA VS THE CHURCH - Church Bells ring and lights flicker across scores of shopping malls, but all is not merry for millions of Christians in China, despite Beijing's boasts of a Golden Age of religious tolerance.
(lots more mainland tales in More from China)
David McClure courtesy of Cadillac Magazine, Rock in the PRC by Chris Stowers; Dome by AFP; Gary Rieschel from Qiming Venture Partners; China jets by Forbes, Michael Pettis/D-22 by Mark Leong; One-Child by Fred Brown/AFP, Woodstock, space capsule and ballet from the web
All other pictures by Ron Gluckman